2020 update, please read this article first:
Tips for Enjoying a Trip to Victoria in COVID-19
When we asked my brother and sister-in-law what they wanted to do on their biennial vacation to visit us from the Midwest they said one thing: Victoria. Through word of mouth, and following the adventures John and I have over the years through Facebook updates, it was at the very top of their list. So, we picked them up from YVR Airport on a blustery but clear late October day and headed straight to the Tsawwassen Ferry Terminal when they landed.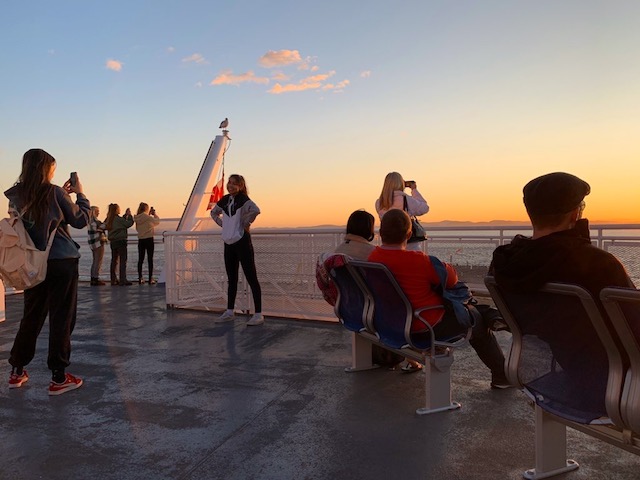 There's Always Something to do in Victoria in the Fall and Winter
Of course, we wanted to show them everything. Beacon Hill Park, the Royal BC Museum, Bastion Square, Fisgard Lighthouse, Miniature World, our favourite eateries and spots for a late night cocktail. We almost did it all (I still haven't made it to the Bug Zoo although everyone raves about it!)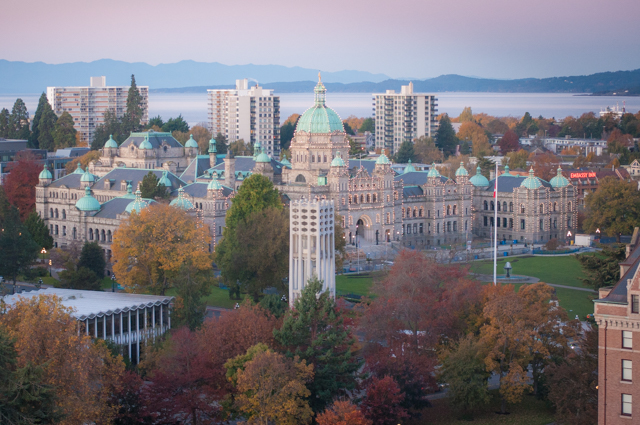 The thing is, there's always something do do in Victoria in the fall and winter (and spring and summer for that matter). Here are some of the season events and activities we enjoyed along with a few upcoming events:
Boo Boulevard on Government Street
Presented by the Greater Victoria Festival Society ("GVFS") for one afternoon, on the Sunday before Halloween, Government Street becomes Boo Boulevard! For several blocks it closes to traffic and turns into a ghoulishly fun family carnival zone. There were live entertainers, bouncy castles, a market with local vendors, non-profit zone, face painting, street food, pumpkins to carve and pumpkin pie to eat. Put it on the calendar for next year!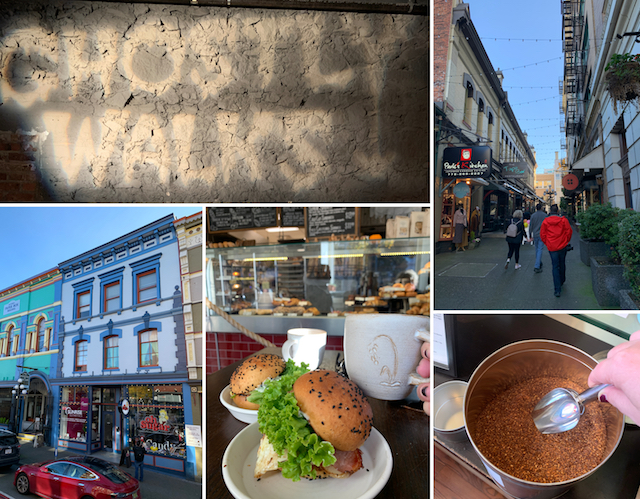 The next event from the GVFS is the 38th Island Farms Santa's Light Parade which will start at Government and Belleville at 5:00pm on November 30, 2019 and travel up to Centennial Square for more festivities.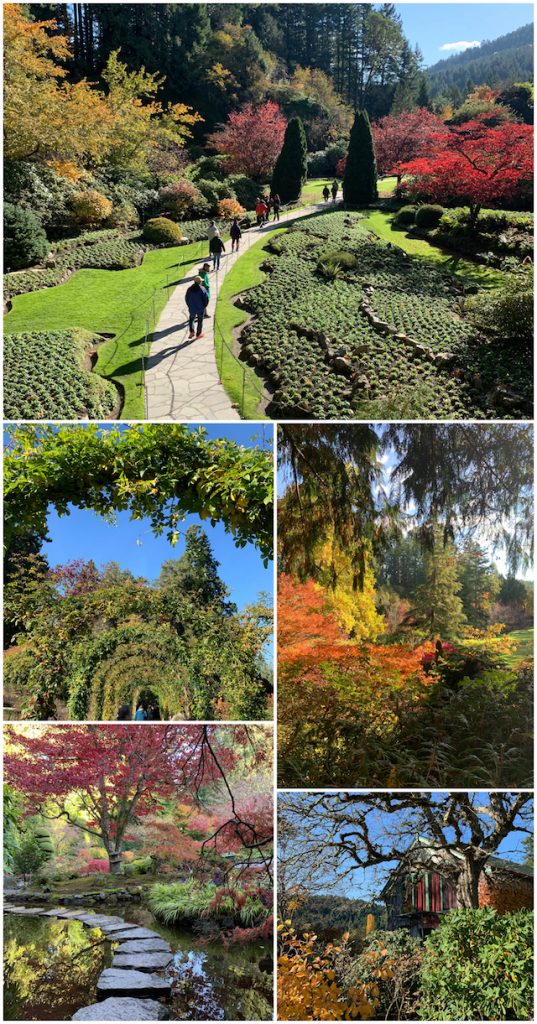 Ghostly Walks
The original, the legendary, walking tour of Victoria where you will Discover the Past and some chilling phenomena happening today. We did the special Halloween Tour that departed from Market Square. I would recommend the Ghosts of Christmas Past tour this season (running select dates between December 1-31, 2019). It includes their classic stories of the haunted chocolate shop, a Christmas Eve assassination, the "Lady in White" who first appeared at Christmas 1861, a haunted Christmas book, and more.
Making a list and checking it twice
I began chipping away at my Christmas list at the Royal BC Museum gift shop, Silk Road Tea, Fan Tan Alley, Lower Johnson Street (LoJo), Trounce Alley (with a stop at the Tapa Bar) and also Lyle's Place for some vinyl.
The Bay Centre is also a great option and when you're there in December, visit the Festival of Trees and vote on your favourite in support of the BC Children's Hospital.
Holiday Events in Victoria
Feeling inspired to hop the Salish Sea for a visit to the capital? Here are a few more events this season:
Find out more by following Destination Greater Victoria on Facebook.
About Our Trip
We stayed at the Hilton Doubletree Victoria in the heart of Downtown Victoria. Our suite had views of the water (from the Inner Harbour to Dallas Road), the legislature, the Empress, it was like a picture postcard of Victoria every time we looked out the window.
The staff was very friendly – at check-in, while eating our complimentary warm cookies, I learned that the restaurant (Table 21) serves breakfast until 11:00am and downstairs is a bar with a rockin' band. It was the perfect location for showing off the city to our visitors.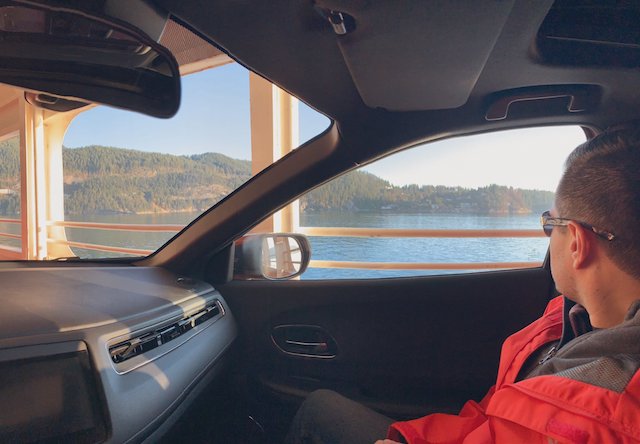 We got there in the Honda HR-V (Sport) crossover, which fit 4 adults and all our luggage comfortably, from ferry line-up to our road trip up island later in the week. It had all the Honda comforts I've come to enjoy: Blind spot detectors, lane-watch, adaptive cruise control, Apple CarPlay, and duel zone climate control. It hugged the curves of Dallas Road and charged up the Malahat. Want to see more? Check out my highlighted Instagram story »