For one night only, Surrey City Orchestra presents The Nutcracker. Led by Music Director Stuart Martin, this performance will feature a variety of local dance troupes and youth choir in a festive presentation of Tchaikovsky's magical ballet masterpiece.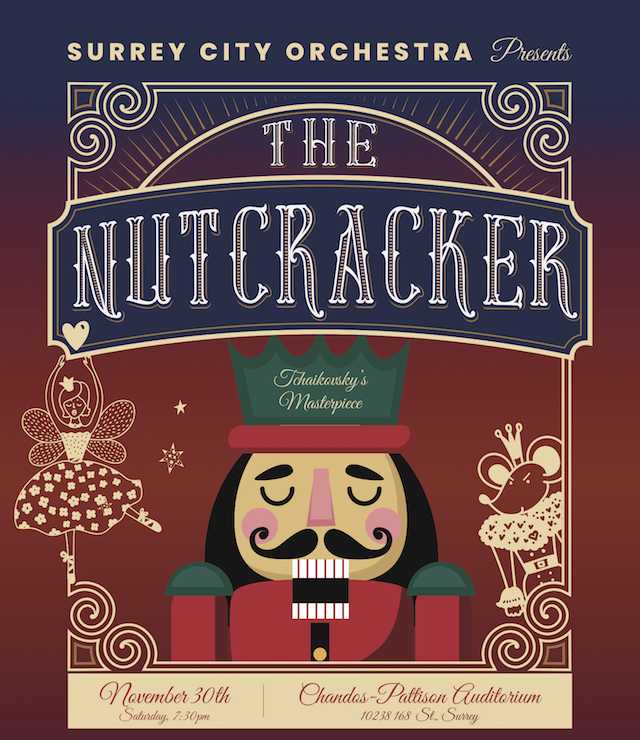 Surrey City Orchestra Presents The Nutcracker
When: Saturday, November 30, 2019 at 7:30pm
Where: Chandos Pattison Auditorium, 10238 168 St, Surrey
Tickets: On sale online now
This performance of The Nutcracker celebrates the incredible talents and diverse backgrounds of local dancers and choral singers, and will be presented unlike any version you have seen before!
The Surrey City Orchestra will by joined by:
Surrey City Orchestra is a new professional orchestra that celebrated its inaugural season in September of 2019. The orchestra features musicians who call Surrey home, as well as promoting cross-cultural collaborations through music. For more information about the Surrey City Orchestra, follow along on Twitter, Instagram and Facebook.