There are only a few days left before Halloween and if you've already had enough fright, how about some laughs? Vancouver TheatreSports presents Spooktober, a limited-run, seasonal celebration of all things eerie features three different improv shows and a very special event you'll be dying to attend.
When: Now until October 31st, 2019
Where: The Improv Centre, Granville Island
Tickets: Available Online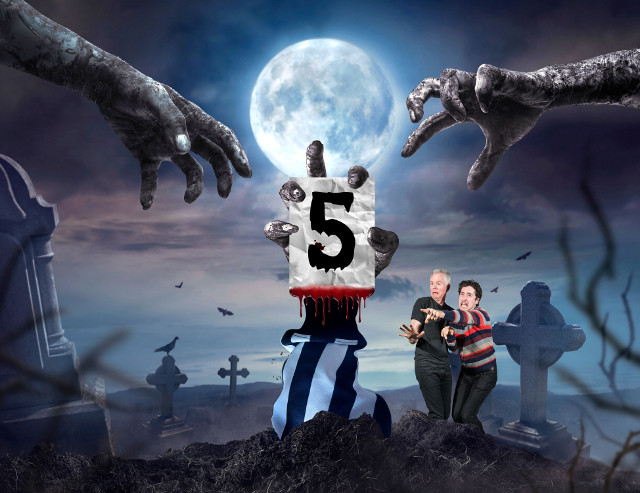 Vancouver TheatreSports Spooktober
Monster Matches
Pits teams of monsters against one another in a series of 'head-to-headless' short-form scenarios to see who 'eeeks' out the most laughs. Will the werewolves defeat the witches or zombies overcome the vampires? In this fast-paced 'roller-ghoster', the winner is determined by audience judges.
Cult Fiction
Hosted by an investigative journalist, the players utilize audience suggestions to spin a 'spell-binding' tale behind the cult, including the core cult belief and some of its unique traits. The more ridiculous the suggestions, the more inventive the action and the louder the laughter.
Kreepy Kitty
Sees the action of the show directed by an evil kitty from its window perch. This is one 'fur-midable' feline with plenty of 'cat-titude' whose 'claw-ver' commands lead to plenty of comedic 'hiss-terics'.
You'll find 'spooktacular' specials on potions and poisons at VTS' Neil Macrae Bar and Lounge. This is one instance where you'll want to drink the 'Killer Kool-Aid' (vodka, amaretto, cranberry juice) or indulge your inner ghoul by imbibing a dark purple 'Creepy Kitty' (vodka, blue curacao, cranberry juice, margarita mix).
For more information follow Vancouver TheatreSports on Instagram, Twitter and Facebook.