Are you an Indigenous student between the ages of 15-21? Now is your chance to take part in a one of a kind experience. CBC Vancouver will host the fourth edition of Indigenous Junior J-School on November 13th.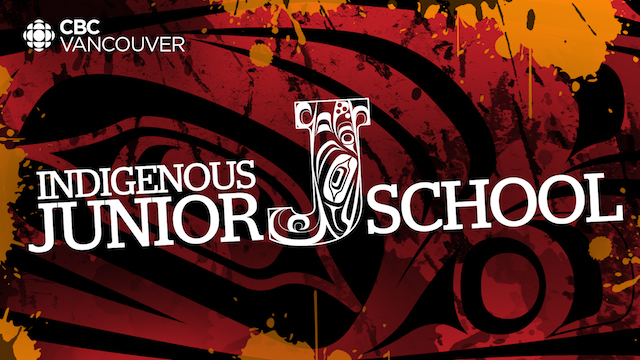 CBC Vancouver Hosts Indigenous Junior J-School
The CBC Vancouver Broadcast Centre is located on the traditional territory of the Musqueam, Squamish and Tsleil-Waututh Nations.
When: Wednesday, November 13, 2019 from 8:30am to 3:00pm
Where: CBC Vancouver (700 Hamilton St, Vancouver)
Register: Online now for free space is limited so act fast! Registration includes behind the scenes access, a look at how the news is produced, exclusive workshops, the chance to win awesome prizes, and 6 hours work/volunteer experience towards graduation.
Created in partnership with TV and film producer Steve Sxwilthul'txw, the event brings together Sxwilthul'txw and CBC's Indigenous journalists and veteran hosts including Angela Sterritt, Duncan McCue, Stephanie Brown, Ian Hanomansing, Gloria Macarenko and others, as well as over 100 Indigenous youth from across the Lower Mainland for a day of learning and inspiration.
"Indigenous Jr. J School is a real opportunity for our Indigenous youth to experience what it's like to work in the field of broadcast journalism. We are providing a very safe environment to get youth excited about storytelling. It's an opportunity I'm pleased to be a part of."

Steve Sxwilthul'txw
Students will get hands on training from CBC journalists through exclusive workshops on editing, producing and writing. Special guests from Metro Vancouver's journalism programs will be on hand to answer questions about college or journalism programs. Lunch will feature an intimate concert by the Snotty Nose Rez Kids, an award-winning hip hop duo composed of Haisla rappers Darren "Young D" Metz and Quinton "Yung Trybez" Nyce.
CBC's Indigenous Junior J-School is designed in collaboration and partnership with local Indigenous communities, the program aims to empower and inspire the next generation of CBC journalists.
The registration deadline for Indigenous Junior J-School is November 8th and students can reserve their spot (for free) and learn more information online here. Follow the event on social media using the tag #CBCJrJSchool.