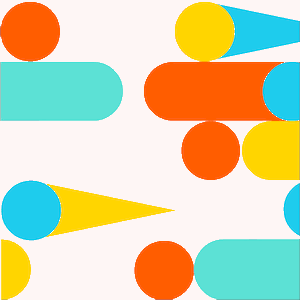 Tri-Cities Culture Days offers nearly 30 free events from September 27 to 29, 2019 during the 10th annual BC Culture Days celebration.
Artists, individuals, organizations and communities from across Canada will host thousands of free, hands-on, interactive activities that invite the public to create, participate and share.
Port Moody Events for Tri-Cities Culture Days Weekend
Here's what's happening in Port Moody!
Inlet Theatre Open House & Relief Printmaking Session
Where: Port Moody Civic Centre (100 Newport Drive)
When: Saturday, September 28, 2019 from 11:00am to 3:00pm
Details: Have you ever wondered what's going on behind-the-scenes of a theatre? Stop by for a full hands-on experience and learn about the inner workings of Inlet Theatre's lighting, sound and video systems. Guided tours on the hour. Join, Sara Graham, Port Moody's Resident Artist, as she leads participants in the art of relief printmaking. You will get to choose from a selection of pre-designed Port Moody cityscapes. And the best part… you get to take your print home with you! Children young and old will get the opportunity to construct a building to add to our "Build a City" Lego station.
Voices of our City Poetry Tree
Where: Port Moody Public Library, 100 Newport Drive
When: Saturday, September 28, 2019 from 11:00am to 3:00pm
Details: Celebrate our city and the power of poetry with an installation at the Port Moody Public Library inspired by Shel Silverstein's "The Poet Tree". Take a poem, share a poem, and write your own to be added to the cityscape. Add your voice to the project by composing and posting your own haiku, couplet, limerick, free verse or ode. Express your creativity and let your voice and words build our city.
Connect2balance
Where: Behind the Boathouse Restaurant, at picnic tables (2770 Esplanade Ave)
When: Saturday, September 28, 2019 from 10:00am to 11:00am, 11:30am to 12:30pm, and 1:00pm to 2:00pm
Details: This workshop will provide participants with an overview of rock balancing, including what rock balancing is, safety and respectful practices, and hands on practice focusing on 3 different styles of rock balancing. The goal of the workshop is to have the participants reconnect with nature while having fun and being creative.
Blackberry Gift Shop
Where: Port Moody Arts Centre (2425 St. Johns St)
When: September 28 & 29, 2019 from 10:00am to 4:00pm
Details: Blackberry Gift Shop represents local artisans from the lower mainland of Vancouver-area. We have woodworkers, jewelers, textile artists, 3-dimensional craftsmen, along with painters, glass makers and ceramists. Each piece is unique exhibiting creative workmanship.
Art 4 Life Opening Reception
Where: Port Moody Arts Centre (2425 St. Johns St)
When: Saturday, September 28, 2019 from 1:00pm to 3:00pm
Details: The Art 4 Life exhibition is filled with art, activities, and events geared to the young and the young at heart. The goal is to cultivate artistic growth in our community by inspiring and engaging children, as well as raising opportunities for active participation, discussion, cultural awareness and lessons on art appreciation. The benefits of an arts education affect every area of life and we want it to be a lifelong journey. At the opening reception, there will be free art activities designed to inspire and engage both the young and young at heart, as well as the chance to view the new exhibit.
Floral Painting Mastery Artist Demonstrations
Where: Silk Art Gallery (2419 Clarke St)
When: September 28 & 29, 2019 from 2:00pm to 2:30pm
Details: This year for Culture Days, Silk Gallery is pleased to showcase professional artists in action as they demonstrate their floral painting mastery techniques. Details for this free event will be posted as they become available.
Venosta Radio Show
Presented by the Port Moody Heritage Society & Performance Expect Exceptional Theatre
Where: Inlet Theatre (100 Newport Dr)
When: Sunday, September 29, 2019 from 3:00pm to 4:00pm
Details: Join us as we take you back to the days before television when families would gather around the radio to be entertained by stories, ads, and music. Enjoy a free behind-the-scenes look at how a 1920's radio show was executed. Misty P Moody, Captain Bobbing Buoy, and Mrs. Boniface and her school children save Port Moody from the Martians. Children in the audience will be invited up on stage at the end of the play to act as Martians.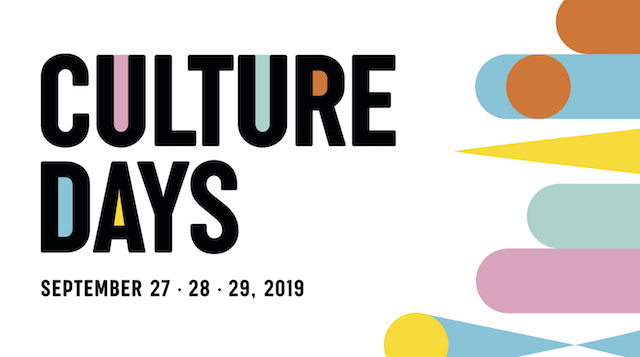 Miss604 is proud to be the local partner of the Tri-Cities Culture Days weekend. I'll be highlighting each city's official event lineup in the coming weeks.
Follow Culture Days on Facebook, Twitter, and Instagram #CultureDays for more information.