He's Vancouver's very own legendary music historian, he's been a staple of Canadian TV and radio for decades, and now he's taken YouTube by storm. To celebrate Nardwuar's induction into the BC Entertainment Hall of Fame, and his shiny new Starwalk star on Granville, he's hosting a free, all ages gig on Sunday at The Commodore.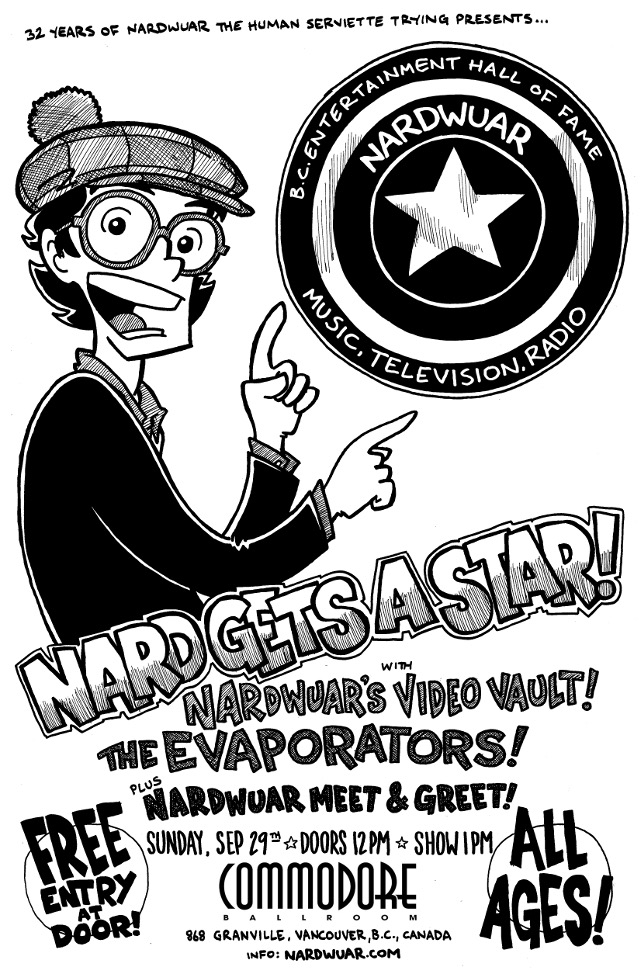 Nard Gets a Star
When: Sunday, September 29, 2019 doors at 12:00pm, show at 1:00pm
Where: The Commodore Ballroom (868 Granville St, Vancouver)
Admission: Free
This event will feature a performance by The Evaporators plus Nardwuar's Video Vault and a Nardwuar Meet 'n Greet.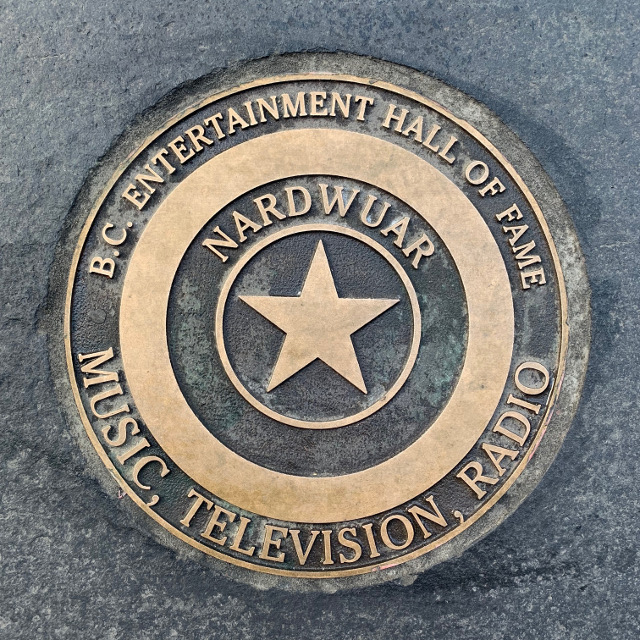 "… his destabilizing zeal and musical knowledge operate as a merry infection. Somehow he gets media-savvy entertainers to switch off their autoresponders, to abandon their publicist's advice about composure. No wonder the interviews are billed as title fights or Godzilla movies: "Nardwuar vs. Flying Lotus." "Nardwuar vs. Snoop Dogg." "Nardwuar vs. Lady Gaga." Nardwuar wins if he can hammer his subject into a state of unguarded glee."

New York Times: Letter of Recommendation, 2015
Nardwuar is a living legend, a Vancouver icon! From volunteering with CiTR radio since 1986 to millions and millions of YouTube views, nowadays celebrities across the planet covet a Nardwuar interview.
"A maestro of the extensively-researched interview, Nardwuar simultaneously dazzles, impresses, disarms and scares his subjects when he presents them with meaningful gifts, precious ephemera from their past, or dishes out obscure facts about the individual's former life before stardom struck."

North Shore News, 2019
Come celebrate with good music, good times, and legendary music history. For more information follow the Nard Gets a Star Facebook event.