In April, Vancouver Art House Society sent out a plea to help bring the dude back to Dude Chilling Park and I'm pleased to report that, despite a fundraising shortfall, the Dude abides.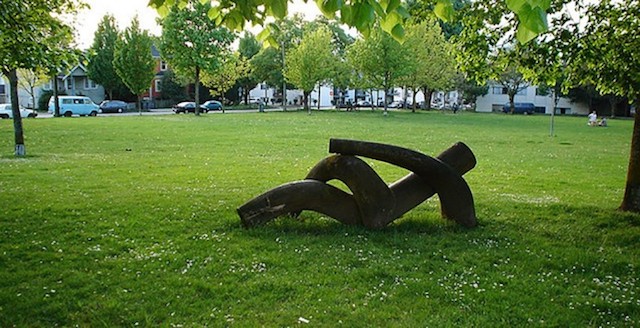 The Dude Returns to Dude Chilling Park
In 2012, artist Viktor Briestensky's replaced Guelph Park's signage with an official-looking prank sign that read "Dude Chilling Park" which was a reference to Michael Dennis's 1999 sculptural installation, "Reclining Figure" [Source: Scout Magazine]. Since that time, the natural cedar sculpture which inspired Dude Chilling Park (Guelph Park) has suffered extensive deterioration. In 2017 it was transported to Denman Island for much needed repairs and to be cast in bronze.

Miss604.com April 2019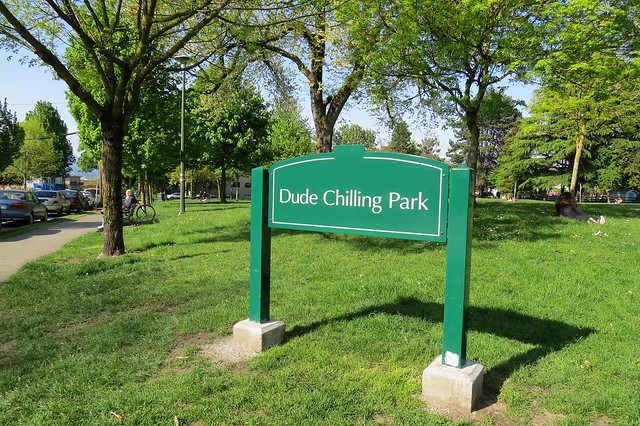 A bronze replica of "The Dude" has been created with help from The Mount Pleasant Community Association, 8 1/2 Restaurant Lounge, The Vancouver Art House Society,The Rio Theatre, R & B Brewing, The Christopher Foundation and The Vancouver Park Board. However, the project is still short of its goal so, what better way to welcome to the dude back to the park than to have a party!
Welcome Back Party for The Dude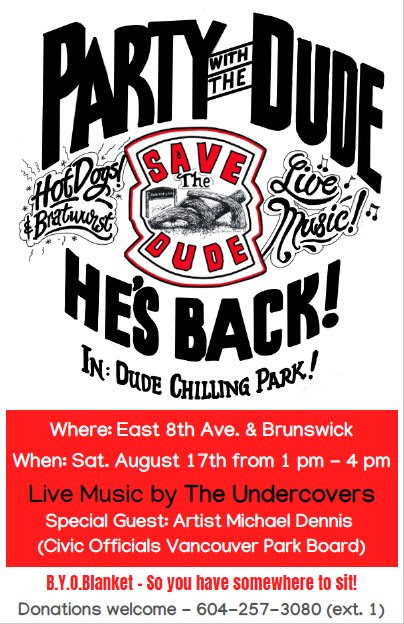 When: Saturday, August 17, 2019 from 12:00pm to 4:00pm
Where: Dude Chilling Park (Brunswick and E 8th, Vancouver)
The artist will be on hand, along with civic and Vancouver Park Board officials. The Undercovers will be performing, hot dogs and bratwurst will be served along with refreshments. Donations will be welcome.
For more information, follow Vancouver Art House Society on Facebook. Support the campaign here »