An Indiegogo Campaign has been launched by the Vancouver Art House Society to return The Dude to Dude Chilling Park in Vancouver's Mount Pleasant neighbourhood.
Bring the Dude Back to Dude Chilling Park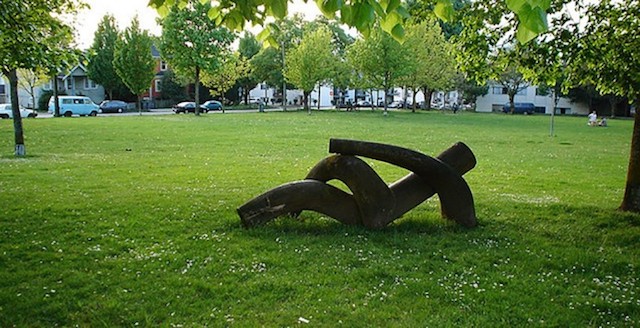 It started as a piece of art, followed by another piece of art, then it turned into a cultural phenomenon.
In 2012, artist Viktor Briestensky's replaced Guelph Park's signage with an official-looking prank sign that read "Dude Chilling Park" which was a reference to Michael Dennis's 1999 sculptural installation, "Reclining Figure" [Source: Scout Magazine].
Since that time, the natural cedar sculpture which inspired Dude Chilling Park (Guelph Park) has suffered extensive deterioration. In 2017 it was transported to Denman Island for much needed repairs and to be cast in bronze.
By May 7, 2019, the Society would like to raise $20,000, the funds necessary to help cover the expense of the restoration of "The Dude", bringing it back for a long-term installation. The hope is to have "The Dude" bronzed and chilling in the sun by late summer of this year, which will be celebrated with a community picnic.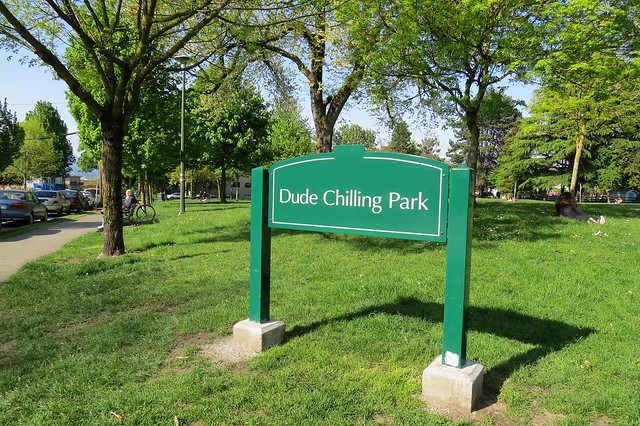 The majority of the funds raised will be used to cover the cost of the bronze casting, transporting and installing the sculpture. Including artist fees and long term maintenance for the sculpture that will be paid directly to the Mount Pleasant Community Centre Association who is managing the installation.
Fundraiser Film Screening
What: Screening of The Big Lebowski
Where: Rio Theatre (1660 East Broadway, Vancouver)
When: Thursday, April 18, 2019 at 6:00pm
Tickets: Available online in advance or at the door. 20% of proceeds will be donated to the cause. Must be 19+.
For more information, follow Vancouver Art House Society on Facebook. Support the campaign here »