I just got back from the Great Jones County Fair in Iowa, and I live to tell the tale of its food. Mostly beige, mostly deep-fried, mostly tempting after a late night concert and some tall cans of Leinenkugel. Aside from the smoked meats on sticks and funnel cakes, I really missed our own local fair food from the PNE. Hand-held snacks with colour, vibrance, sweetness, and ok a little bit of deep-frying too.
The Fair at the PNE just announced what their vendors will be offering up this season, and it's like they were reading my mind when they came up with their latest food trend/theme: "Anything pickled."
PNE Fair Food for the Summer of 2019
Over ten percent of the food booths at the Fair will be new in 2019, with an increased focus on plant-based, vegan and vegetarian options.
Fairgoers will be able to choose a Beyond Meat Burger at the Handmade Stuffed Burger Booth on the Fair main food line or at the Lookout Grill in Playland. New vegetarian options come from a number of new food vendors including Govinda's Vegan Vegetarian Street Food stand featuring Dragon Bowls, and Atomic Tacos on the Fair west food Line and locally owed Buddha-Full Vegetarian Food, featuring their popular double decker bus on the Fair main food line.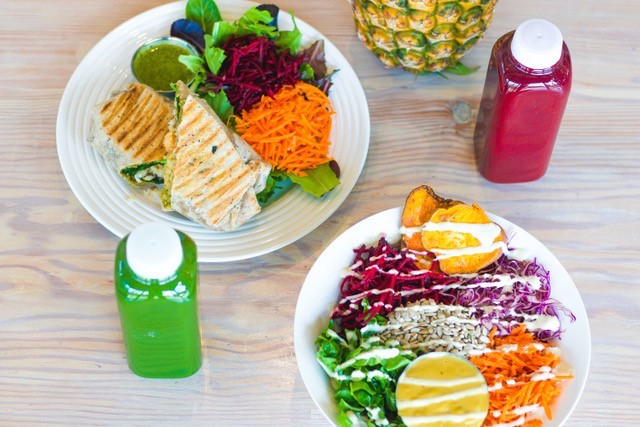 NEW additions to the traditional Fair food include: Bacon Pancakes, Butter Beer Ice Cream, Flamin' Hot Cheetos Corndogs, Funnel Cake Pizza, Jalapeno Lemonade, Foot Long French Fries, Devil's Ramen, the Tipsy Unicorn Dry Ice Drink, Pulled Pork Tater Tot Nachos, Pizza Perogies, The Snickly Dog, Pickle Pizza, Pickle Flavour Cotton Candy, Rice Burgers, and Traditional Mexican Street Corn, Watermelon Candy Floss, among others.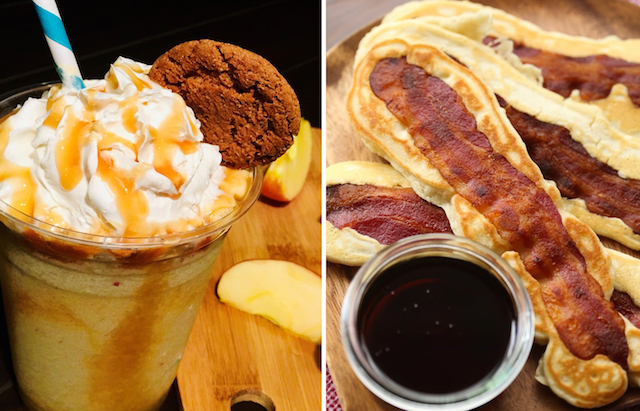 The PNE Fair will celebrate its longest running concessionaire, Jimmy's Lunch during the 2019 Fair, where the family will mark their 90th consecutive PNE Fair! Today run by Jimmy's grandchildren and great-grandchildren, Jimmy's Lunch still serves its iconic hamburgers piled high with fried onions. In 1999 in a province-wide media poll to mark the turn of the millennia, British Columbians voted the smell of Jimmy's fried onions one of the ten most iconic memories of the 20th century.
So there's a lot more to entice your taste buds that the sweet wafting aromas of mini donuts! The Fair at the PNE runs from Saturday August 17, until Monday September 2, 2019. Open 11:00am until late (weather permitting). Check out the Summer Nights Concert lineup and follow the Fair at the PNE on Facebook and Twitter for daily info.