Guest post contributed and written by Jen Murtagh.
Yoga and Wine on the Farm in Richmond
You may not know that Richmond, BC is home to a winery! Country Vines is a family owned and operated Winery Farm with over 60 years of farming experience. If you have ever taken your kids to the pumpkin patch on Steveston Highway at Richmond Country Farms, you were a stone's throw away from their winery which opened its doors in 2016.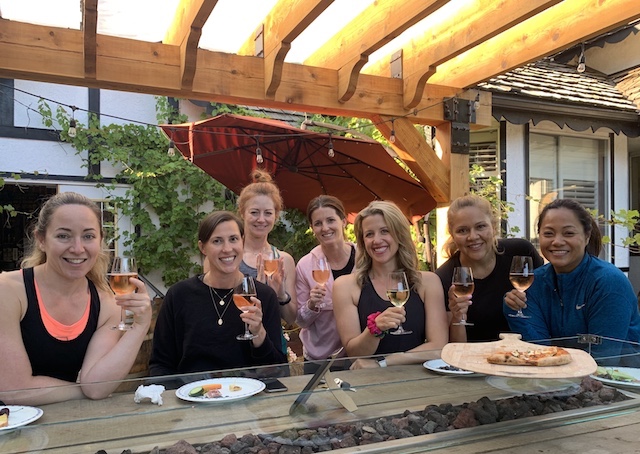 This hidden gem in Richmond boasts an idyllic outdoor patio with cozy fire tables and delicious wood-fired pizzas. 
On July 22 and 29 you can participate in an evening of Yoga and Wine from 6:00pm onward at the Farm. Unwind surrounded by farm and vines after a long day and enjoy 60 minutes of yoga and a glass of wine with some sumptuous snacks after class.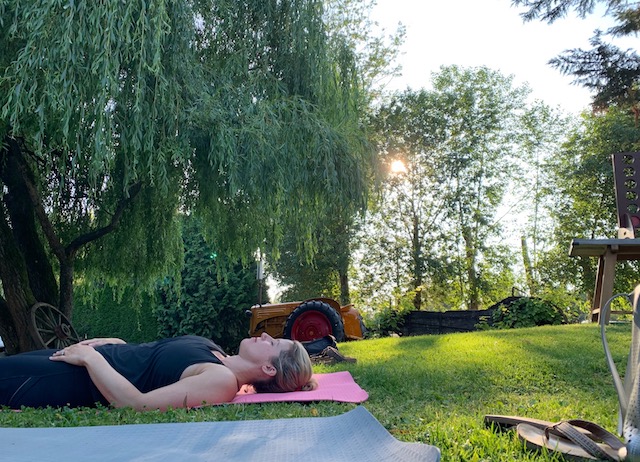 Tickets for Yoga and Wine are $30 and can be purchased online in advance.
Also, be sure to check out Country Vines' Rose and Roses event – an evening of wine and floral design on Wednesday, July 24th. The evening will consist of a tutored tasting of 3 Rosé Wines and a hands-on Floral Centerpiece Design Workshop led by Jacquie from Il Fioraio Florist.