It's called it the crown jewel of Vancouver for a reason, and there's always something new to discover, explore, and enjoy in Stanley Park. From its 20km+ trail network, to its rose garden, and so much more between its Seawall borders. A great way to be a tourist in your hometown, or even to just enjoy this slice of 1,001 acre urban wilderness, is with a guide. Here are some great summer walking tours in Stanley Park that are running throughout the season: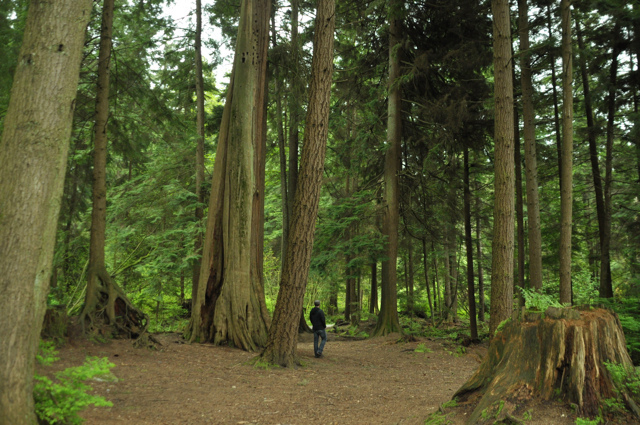 Summer Walking Tours in Stanley Park
Talaysay Tours offers authentic cultural and eco experiences in Stanley Park and on the Sunshine Coast. Their three tours in the city include: Talking Trees Tour (my favourite), Spoken Treasures Tour, and a Forest Therapy Walk with Haida Bolton, BC's First Certified Forest Therapy Guide.
With Talking Trees, a Talaysay guide/cultural ambassador will share the many stories of this region, as well as the intimate cultural and scientific knowledge of the Northwest coast trees and plants. On the Spoken Treasures Tour, Indigenous Cultural Ambassadors, you'll walk along the Seawall and hear the stories, history and lore of Vancouver – through Indigenous Eyes.  This tour also shares our indigenous peoples' relationship to the ocean, it's ecology and stories.
Stanley Park Ecology Society Tours are offered throughout the year, starting from the Stanley Park Nature House on Lost Lagoon. On the calendar this summer there's the Indigenous Plant Use Tours on July 12th & 30th, and the Old Growth Ecology Tour on July 27th. On the Old Growth Tour you'll join the Ancient Forest Alliance for a fun and informative old-growth forest ecology tour along Stanley Park's Tatlow Trail. Learn about common tree and plant species, what makes old-growth forests unique compared to second-growth forests, and why BC's ancient forests need protecting.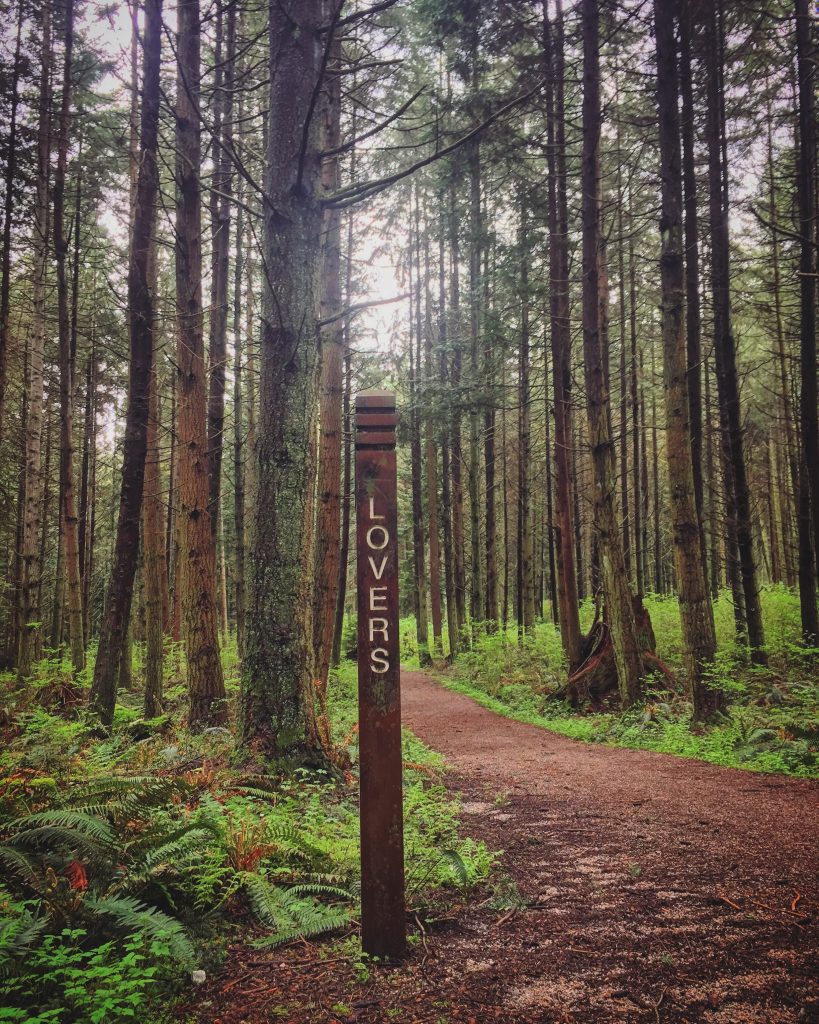 The Forbidden Vancouver Secrets of Stanley Park Walking Tour runs every Wednesday and Saturday at 2:00pm, featuring secret cemeteries and ancient ghost trees. Forbidden Vancouver brings their flare for history to the park as they shine a light on some dark secrets, from persecution, political intrigue, logging, hunting, disease, military installations, remarkable public art, ecological catastrophes, secret construction mega-projects, poetry, scandal, and murder.
For more information, tune into my monthly Stanley Park Ecology Society guest post, and follow my Stanley Park tag.