I love my forest walks but there's also something so rejuvenating about being on the water, between evergreen-covered shores, spotting jellyfish below in the emerald waters off the North Shore. It just doesn't feel like summer in Vancouver until John and I have suited up at Deep Cove Kayak Centre and gone for a paddle over to Jug Island or up Indian Arm.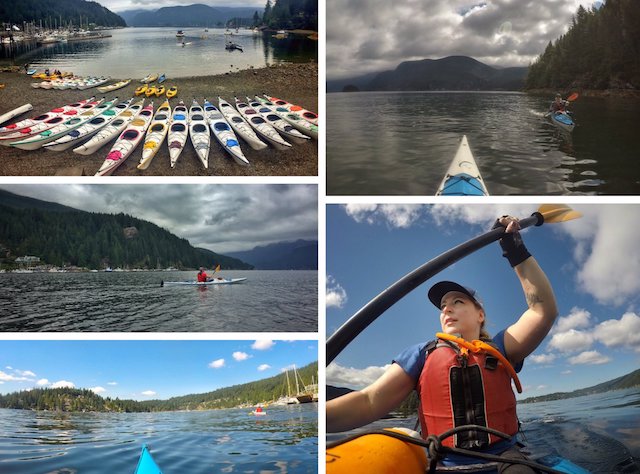 If you're new to kayaking or looking for an enhanced experience, here are a few offerings from Deep Cove Kayak Centre to enjoy this season:
Deep Cove Explorer Tour
When: April to November
Registration: $89 adults, $50 kids (+GST) book online now
About This Tour: The 3 hour Deep Cove Explorer is the most popular tour. During this relaxing guided paddle, which runs rain or shine, you will explore Deep Cove and the southern part of Indian Arm, learn about local history and relish the beauty of our surrounding mountains. Nestled in the fjord, you will find harbour seals, eagles, sea stars and other wildlife in a rich marine environment .Low intensity, no experience required.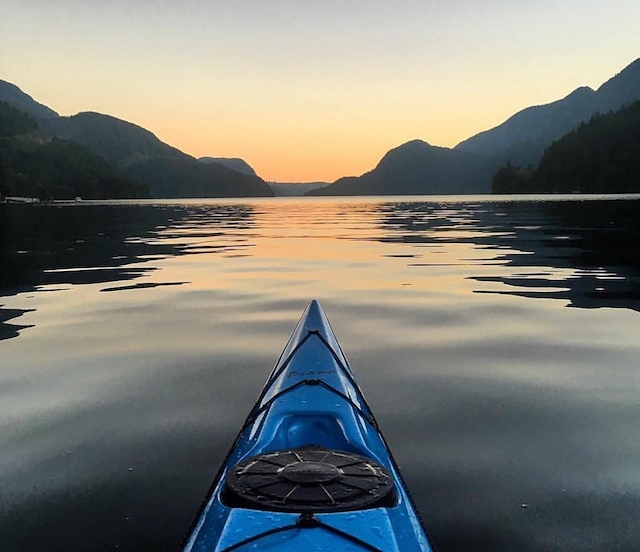 Friday Night Lights
When: May 3 to September 28, 2019
Registration: $75 (+GST) book online now
About This Tour: Kayaking at night is an unforgettable experience! It is totally different to paddling during the day time; the water is calm, there is very little boat traffic and noise, and it can be very tranquil. Paddle out into Indian Arm at dusk, in a well-illuminated kayak on a 2.5 hour guided tour. Experienced guides will tell you about the history of Indian Arm, details about the geography of the area, and information about local wildlife. If you're lucky, you might get to experience the magical bio-luminescence that appears. Some experience preferred.
Full Moon Tour
When: Various, April to September. Next up is August 14 & 15, 2019
Registration: $75 (+GST) book online now
About This Tour: Venture out on the night of the full moon to see it rise over the eastern mountains and flood Indian Arm with its silvery light. Your guide will discuss the effects of the moon on tides as well as teach you about safe paddling during the night. Some experience preferred.
Indian Arm Challenge Registration Now Open
Where: Deep Cove Indian Arm.
When: Saturday, September 14, 2019 from 12:00pm to 5:00pm
Early registration is available until August 7th at midnight then the fee increases (fee includes race, boat transportation to Granite Falls or back from Granite Falls, food and drinks afterwards). Register today »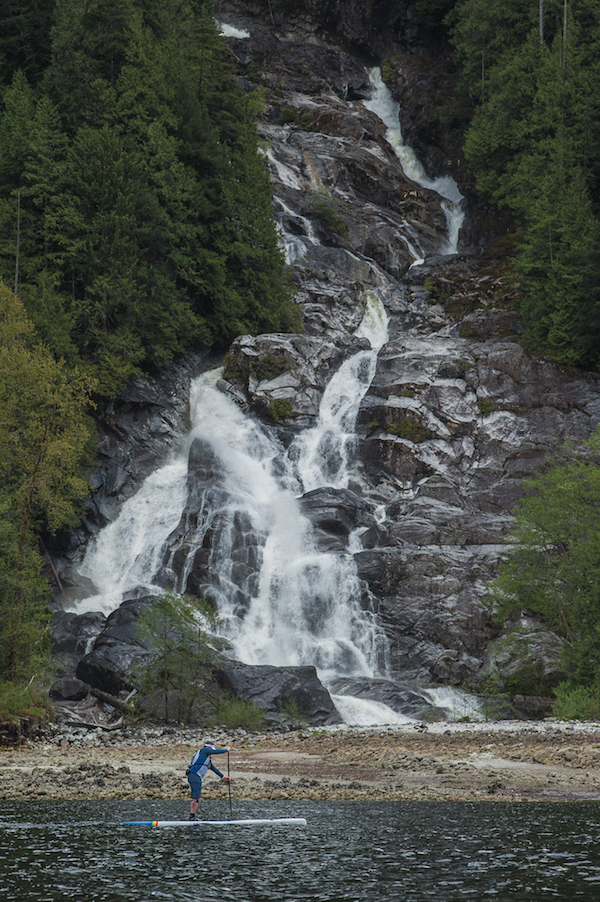 It's a 32 km Paddlesport Challenge from Deep Cove to Granite Falls which is at the Southern part of the Indian Arm Provincial Park. You can challenge your friend, family, co-workers or yourself to complete the race solo.
OR
You can do the challenge as a relay team. One will paddle to Granite Falls and the other paddler will paddle back to Deep Cove (with boat transportation available for the relayers). Start looking for your teammate and challenge someone in your office or street or local watering hole to take the Indian Arm Challenge with you!
Head into Coast Outdoors to get your photo taken, fill out the 1-minute questionnaire about the race and receive a $10 coupon to use in the shop. They will post your photo on the Events Facebook page under "Racer Profiles".
Win Full Moon Paddle Passes
To get you out on the water this season, I have a pair of passes to the super cool Full Moon Paddle happening on August 14th or 15th. Here's how you can enter to win:
Leave a comment on this post (1 entry)
Click below to post an entry on Twitter
[clickToTweet tweet="RT to enter to win a pair of passes for the next @DeepCoveKayak Full Moon Tour http://ow.ly/LRKO30pf3OT" quote=" Click to enter via Twitter" theme="style6″]

Follow Coast Outdoors on Facebook and Deep Cove Kayak on Twitter and Instagram for more info. One winner will be drawn at random from all entries at 12:00pm on Monday, August 5, 2019. The winner can select the August 14th or 15th tour date.

UPDATE The winner is Emma!