The Canucks Autism Network ("CAN") is hosting its first CAN Relay 4 Autism & Family Festival on July 20th at Swangard Stadium. You are invited to collect pledges then walk, run or wheel around the track in support of CAN. All are welcome to attend the free family festival on site throughout the event.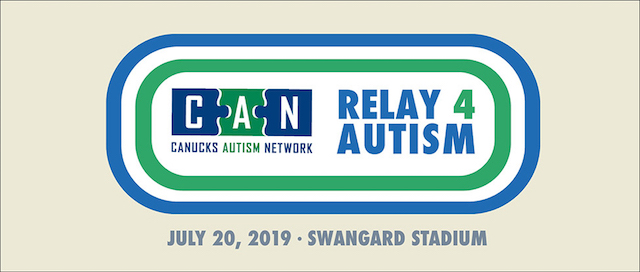 If you would like to get some exercise and help the cause, you can join the relay portion of the event by collecting pledges to run, walk or wheel a target number of laps around the track.
CAN Relay 4 Autism & Family Festival
Where: Swangard Stadium (3883 Imperial Street, Burnaby)
When: Saturday, July 20, 2019 from 10:00am to 3:00pm
Sign up today to participate in the relay »
For the relay, you can sign up as an individual or team. Set a personal or group goal to walk/run/wheel a chosen number of laps around the track and collect pledges from friends, family and co-workers to help you reach your fundraising goal. The first three individuals or teams to raise $5,000 will win an Xbox prize pack. Fundraising prizes also include Canucks tickets, signed merchandise and more.
The festival will have carnival games, bouncy castles, food trucks, music, and a vendor marketplace. Come in your best 80s attire or any fun outfit to participate in the costume competition.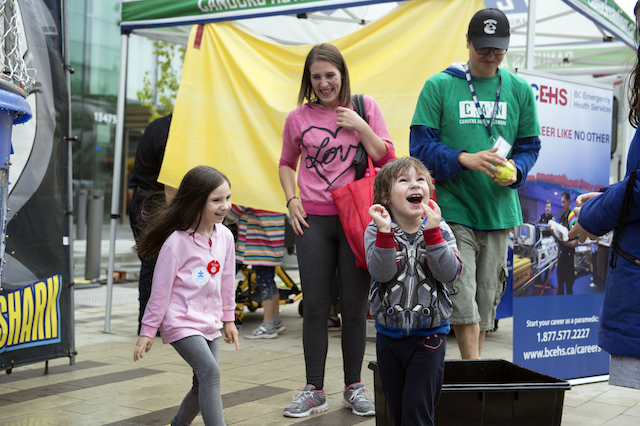 Catch the Science World live show, visit the Tap Snap photo booth, listen to the Mayday Club Youth Choir, check out Sirota's Martial Arts, and groove to the 13th Floor Rock Band.
The CAN Sensory Friendly Space is an onsite quiet zone that will have activities and seating for those with sensory sensitivities to recharge.
About Canucks Autism Network
Founded in 2008, CAN delivers programming to children, youth, young adults and families living with autism while promoting understanding, acceptance and inclusion through community engagement and training initiatives across British Columbia.
For more information, follow CAN on Facebook, Twitter, and Instagram, and be sure to stop by the CAN Relay 4 Autism on July 20th.