Ever since the Canada Line opened up, I have enjoyed exploring Richmond more than ever and now it's even easier to get around to all reaches of the city! The new Richmond Discovery Shuttle officially launches on June 15th, providing tourists with a new, free transportation mode to easily visit some of the city's hottest spots.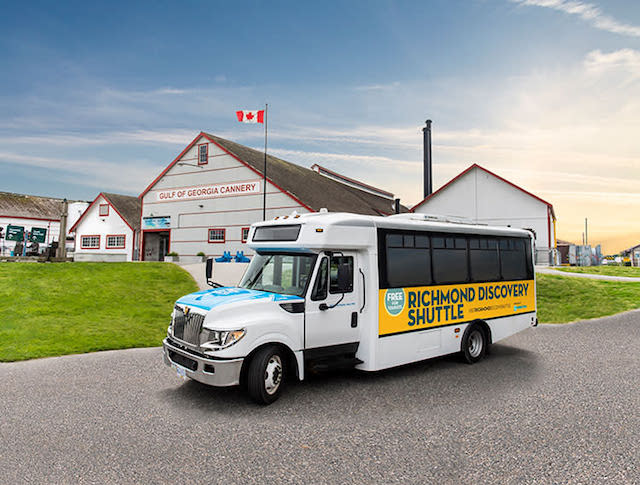 New Free Tourist Shuttle in Richmond
Presented in partnership by Tourism Richmond, the City of Richmond and the Richmond Hotel Association, and operated by Landsea Tours. The complimentary Richmond Discovery Shuttle will pick up at the following locations:
Lansdowne Canada Line station
Sheraton/Marriott/Hilton
The Richmond Olympic Oval
Steveston Village
Britannia Shipyards National Historic Site
The Discovery Shuttle will run on weekends and statutory holiday from June 15 through until September 2, 2019. Full shuttle schedules and trip planning resources are available online.
"I believe the Richmond Discovery Shuttle bridges many gaps. This partnership is a great example of organizations coming together to grow our visitor economy," said Nancy Small, chief executive officer of Tourism Richmond. "Our Visitor Volume Study has shown that the more activities a tourist does in our city, the more they loved Richmond. Let's get them exploring."
Ride the shuttle to the Steveston Salmon Festival (July 1), to Music at the Cannery, the Steveston Heritage Tour, and much more in Richmond this summer.