This month's guest post is written by Kushi Opi Mani Wi, Starla Bob – Eco Monitor, Environmental Tech, Ethnobotanist, Indigenous Consultant with the Stanley Park Ecology Society ("SPES"). Kushi Opi Mani Wi, Starla Bob, is a West Coast Salish woman of the Cowichan Tribes, Snuneymuxw First Nation peoples who was raised in Squamish Nation territories.
Indigenous Plants Uses and Reconciliation Through Restoration of Spapeyeq (Stanley Park) Ecosystems
Stanley Park Ecology Society's Conservation Department conducts invasive plant removal throughout Spapeyeq (Stanley Park). Spapeyeq, "the way the water flows around", is the original name for this area and is the traditional and unceded land of the Musqueam, Squamish Nation and Tsleil-Waututh Nation people. Strategically planting native plants to replace the invasive species restores Spapeyeq's natural ecosystem and returns some of the Indigenous food sources to Spapeyeq.
Spapeyeq has an abundance of salal (Gaultheria shallon) which is a super food full of vital nutrients for the body and soul. The salal berries have significantly high levels of antioxidants and tannins. In fact, this little berry has the highest levels of antioxidants and tannins on the planet according to recent scientific studies. I have been advocating for these berries for years through my Indigenous Plant Walks, sharing the health benefits of these healthy little bites. Collected in the wild, they are organic and do not contain any genetically modified organisms making them little gems for your mouth and your health. The salal berry is delicious, and the leaves can also be used as a diuretic in the form of tea.
These soft berries grow all over Spapeyeq and the Lower Mainland. As they tend to grow in abundance, they would be a great source of food for the public if they were to be farmed.
The huckleberry (Vaccinium parvifolium) is another delicious plant that SPES Conservation teams strategically plant throughout Spapeyeq. After invasive plant removal takes place, the native plant species will also grow back on their own given the right growing conditions. The huckleberry plant is a cute little shrub that grows to be over 1 meter tall and plays an important role in nature and for us. The berries are a good source of vital nutrients and traditionally Coast Salish people used the leaves for pain medicine. The huckleberry reminds me of the delicate Scales of the astrological sign Libra: they don't like to have too much shade or too much sun, but always need a steady supply of water to thrive.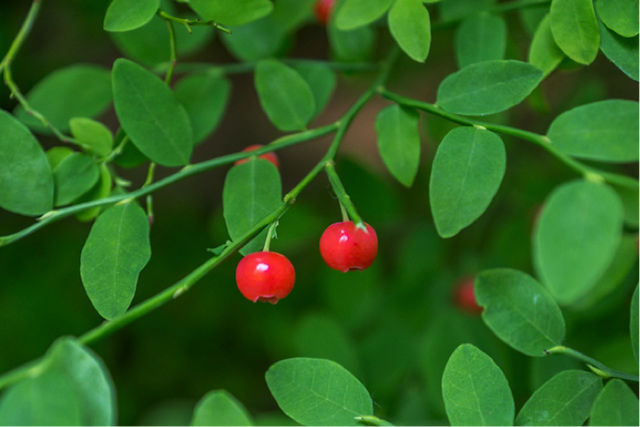 Colonialism forced the removal of Indigenous people to reservations where many West Coast Salish became dependent on government subsidies for food because they were not allowed to traditionally hunt and gather. Since this change in diet, the increase in obesity and diabetes rates among Indigenous people has affected most populations. Accessing traditional food sources is part of the solution.
Reconciliation is like the four directions of the sacred medicine wheel – looking at it from all aspects of healing. In order to fully reconcile with Indigenous communities, we have to respect the traditional food sources of the land and water.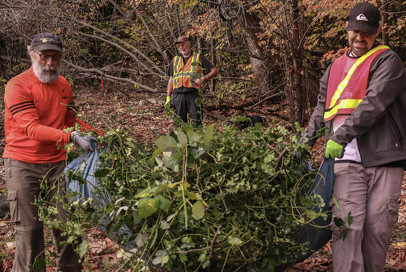 I love the idea of reconciliation through vegetational restoration. We as a people are working together on reconciliation and this is one of the key pathways to healing through the restoration and de-colonialization of ecosystems. Part of seeing the world through an Indigenous lens mean respecting the Land together with Air, Water and Fire. In Stanley Park, we are encouraging this Indigenous perspective with SPES through conservation and education.
If you would like to participate in SPES's habitat restoration events, you can join a weekend EcoStewards event here. To learn more about Indigenous uses of plants in Stanley Park, check the SPES Events Calendar for the next Indigenous Plant Walk.
About SPES Saturday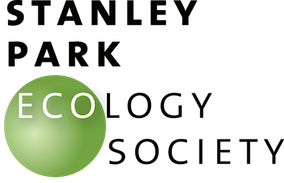 As a member of the Stanley Park Ecology Society, Miss604 wanted to offer the organization an opportunity to share their news, events, so we created the "SPES Series" years ago. This is where SPES can contribute and share stories with the Miss604 audience once a month. Follow SPES on Facebook for more information.