Jim Deva Plaza, in the heart of Davie Village, will be home to the West End Summer Art Market this summer, hosted by a group of West End artists, artisans and neighbours working towards a more vibrant community.

West End Summer Art Market
Where: Jim Deva Plaza (1200 Bute Street, Vancouver)
When: Every Saturday, June 1 to September 28, 2019 (except August 2nd)
The West End Arts Collective ("WE Arts") hopes that this will be more than just a market, they want it to be a gathering space for West Enders to support local artists, enjoy local music, participate in community art projects and workshops and meet neighbours.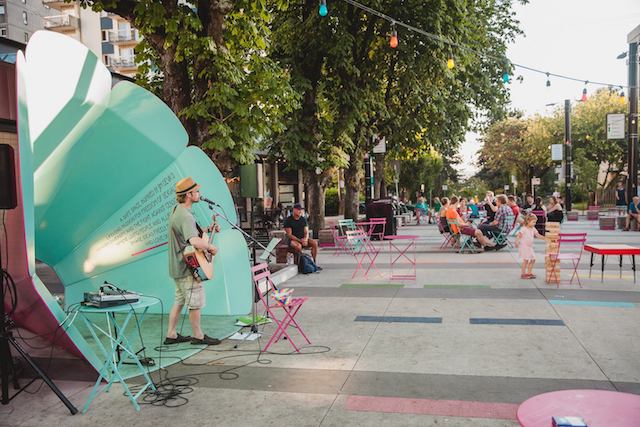 There will be one workshop per month during the market, and residents can sign up to be a host here. You can also volunteer to move in tents and tables, or apply to be a vendor.
WE Arts was born in looking forward at the role of the arts in the West End. They partnered with the City of Vancouver in creating the West End Art Plan. Through several public consultations they learned what arts and culture priorities our neighbours have, and they adopted them as goals for WE Arts. So far they have been able to deliver on a weekly art market and West End music and arts festival. Every year they seek to move closer to reaching their goal of seeing all these ideals become reality.
Follow WE Arts on Facebook and Twitter for more information.