From June 6-9, 2019, Music Waste will take over Vancouver's DIY venues with a focus on local bands and artists for it's 25th year. Music Waste is the city's art, comedy, and music festival featuring 70 bands and projects, which span everything from hip-hop to punk, and metal to drone.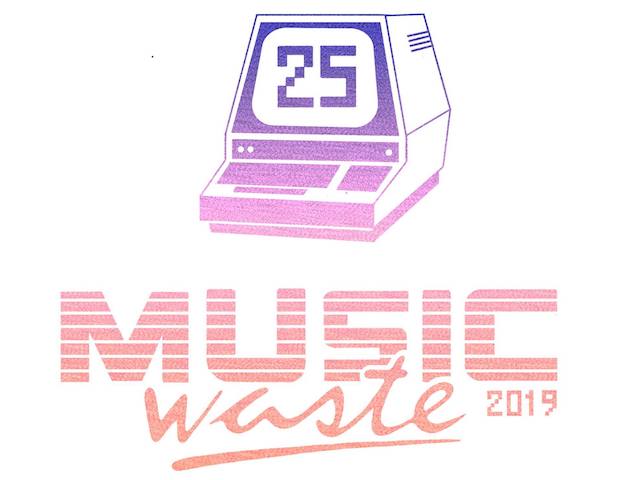 25 Years of Music Waste
When: Thursday, June 6 to Sunday, June 9, 2019
Where: Various venues
Admission: Four day passes are $20, available for purchase at Audiopile, Neptoon, Red Cat (both locations), Zulu, or Bully's Studio. Passes also available for purchase online.
These days, the most obvious villain is the real estate market, which has made it almost impossible for the venues or jam spaces Music Waste relies on to exist. This year's "80's business" theme embraces an alternate reality in which we say "f*ck it" and start worrying about the bottom line.
While all sorts of mega-festivals are burning out annually, Music Waste has stayed the course as a DIY, totally volunteer-run festival. Its modest revenue goes directly to supporting the musicians, artists, comedians, and venues that comprise the festival. The prices are meant to be as accessible as possible too –four-day passes are $20, and individual shows are $7 each.
Music Waste has also recently focused on creating safer spaces for performances and parties. For the past three years, the organizers have worked with Good Night Out to provide harm reduction training for all volunteers. Last year, the collective wrote a statement of organizational values, and they're sticking to it.
Some new exciting bands such as Akita, Megamall and Debt offer some fresh blood to the lineup. Notable local favourites Apollo Ghosts, Woolworm, Necking, and Devours will draw crowds and raise the profile of some exciting shows with lesser-known bands.
Year 25 of Music Waste includes Art Waste, Comedy Waste, and spoken word shows. 2019 also marks the second year of LGBTQ2SIA+ programming. For more information follow along on Twitter and Facebook.