Published in partnership with VisitCoquitlam.ca
Interested in adding some live music or dancing to your night out? Open mic nights, bands and DJs are popping up all over Coquitlam, with musical styles for all tastes.
You might be surprised at your options. Whether you're interested in rocking out to a live band, sipping cocktails in a sophisticated lounge or scoping out Metro Vancouver's next aspiring Carly Rae Jepsen, you've got choices.
Live Music in Coquitlam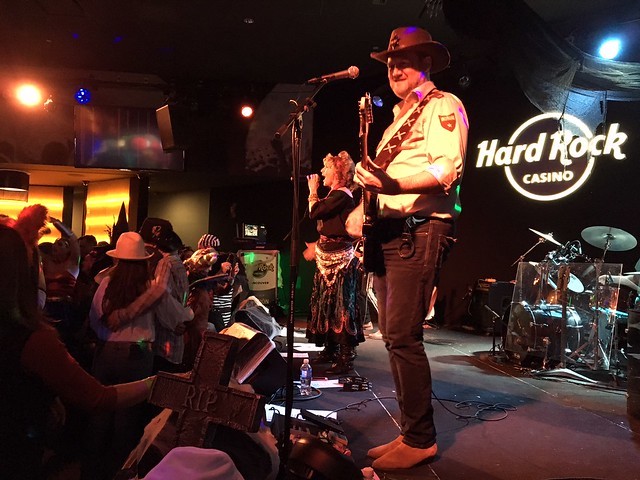 1. Asylum Sound Bar
Hard Rock Casino Vancouver – 2080 United Blvd, Coquitlam
Looking for someplace to dance? This intimate venue showcases music including bands and DJs. And yes, there's a dance floor that seriously gets cranking on Friday and Saturday nights. It's just one of the stages inside Coquitlam's very own Hard Rock Casino Vancouver – which, by the way, is the only Hard Rock Casino in Canada.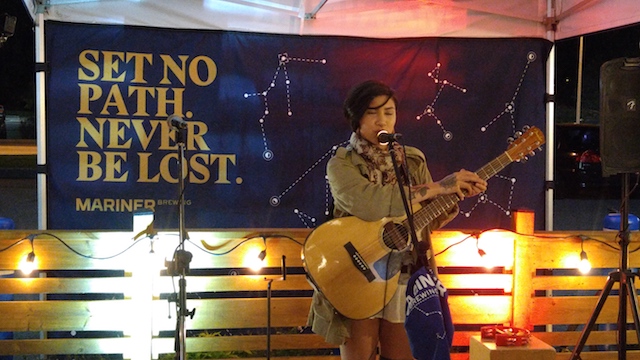 2. Mariner Brewing
1100 Lansdowne Dr H
Coquitlam's first craft brewery turns the mic over to local musicians twice a week. Drop in for open mic night each Monday from 6:30pm to 9:30pm and live bands each Thursday from 7:00pm to 9:00pm. Mariner Brewing is a short walk from Coquitlam Central SkyTrain station and beer is brewed on-site.
3. John B. Neighbourhood Pub
1000 Austin Ave, Coquitlam
John B. is a local favourite that boasts live music four nights a week, featuring local bands, live performances and DJs. You'll also find more than 80 types of beer on tap and 465 different spirits.
4. The Taphouse Coquitlam
405 North Rd #2, Coquitlam
One word: Karaoke. Get ready to belt some Lady Gaga! But that's not all… The Taphouse Coquitlam has live entertainment, DJs and bands throughout the week, so check out their website to see what's coming up. Wear your dancing shoes on weekends.
5. Wild Fig
1 – 405 North Road, Coquitlam
Think fine cocktails, dressing up and hitting the dance floor on weekends to ballroom, oldies, rat-pack standards or Latin music. Other nights, you might spot a pianist in the lounge, tickling the ivories. You'll want to sample the menu while scoping out the local musical talent. Dee-lish.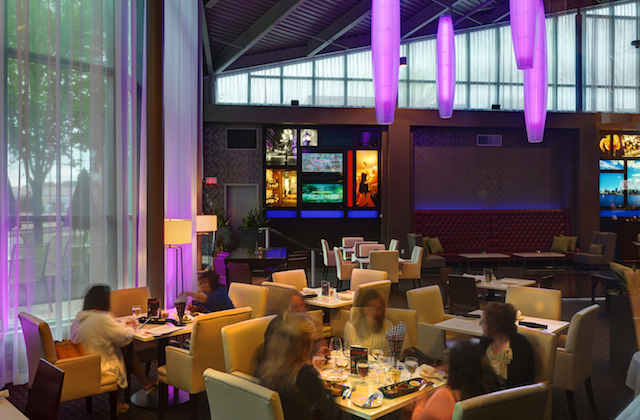 6. Fairways Grill and Patio at Westwood Plateau Golf & Country Club
1630 Parkway Blvd, Coquitlam
Sunday brunch ups the wow factor with live music from local artists and views of Mount Baker in a spectacular golf setting. Reservations are highly recommended. Call (604) 941-4219.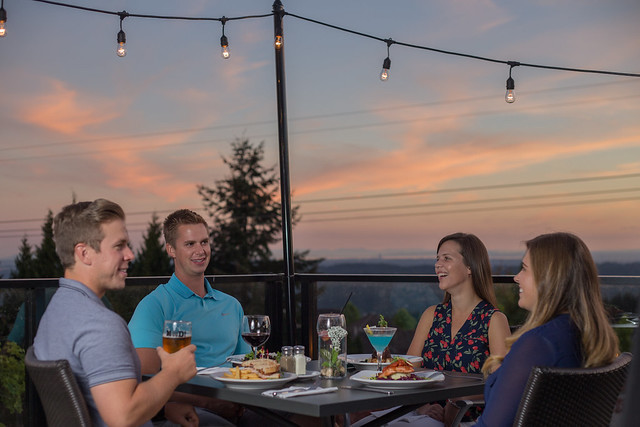 7. Craft and Cork Kitchen and Taphouse
15-2662 Austin Ave, Coquitlam
One of the newer restaurants on the musical block! Pick from 41 taps and dozens of wines, while enjoying live music Saturday nights. Watch their Facebook page for upcoming band updates.
8. Micky's Irish Public House
170 Golden Dr, Coquitlam
Scope out local bands every Friday night from 5:00pm to 8:00pm. It's also worth noting that this Irish-inspired bar has more than a dozen beers on tap, 25 craft beers and classic pub dishes.
9. Woody's on Brunette
935 Brunette Ave, Coquitlam
This neighbourhood pub gets hopping with live bands and DJs every Friday and Saturday night. Scope out the lineup and the menu online.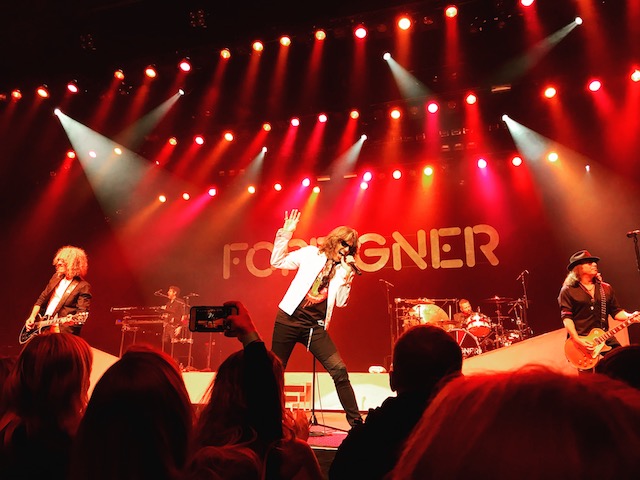 10. Hard Rock Casino Vancouver
2080 United Blvd, Coquitlam
We already mentioned the Asylum, but let's not forget the famous Molson Canadian Theatre, where you can crank it up and catch some of the biggest musicians and comedy names to grace the stage in an awesome intimate setting with amazing sound quality. Check out the website for upcoming highlights and to get your tickets.
Are we missing some? Let us know! Email us at [email protected].
Mark Your Calendar – More May Events!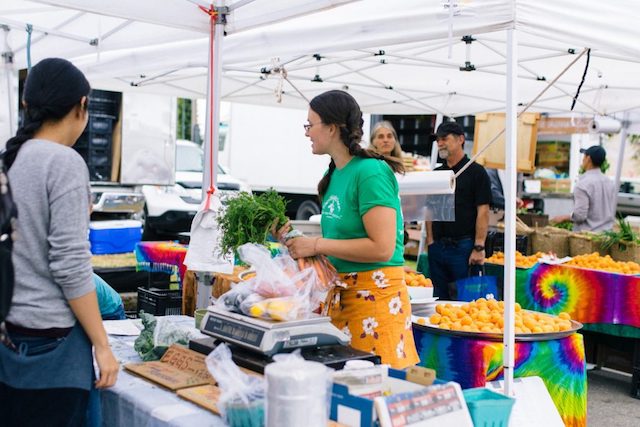 Coquitlam Farmers Market Opening Day Sunday, May 5, 2019 from 9:00am to 1:00pm). Free fun! Drop by for fresh local produce, kids' activities and live entertainment on the opening day of the Poirier Street Farmers Market. Held every Sunday from May to October.
One Flew Over the Cuckoo's Nest (until May 11, 2019): Presented by Stage43, at the Evergreen Cultural Centre, ticketed.
International Migratory Bird Day at Colony Farm Regional Park on Saturday, May 11, 2019 at 1:00pm. Learn about the importance of the park to migratory birds while enjoying an afternoon of displays, kids' activities and introductory birding walks. Free!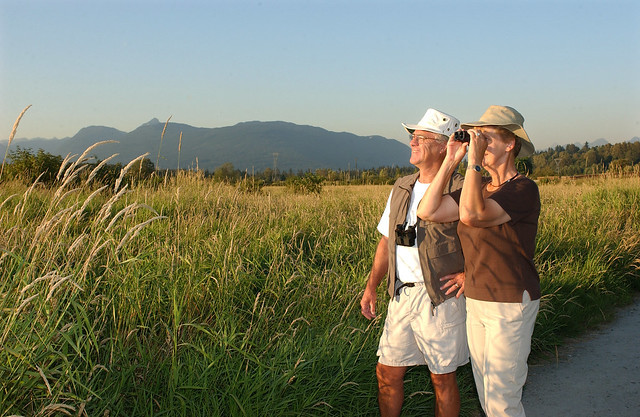 Salmon Leave Home on Sunday, May 12, 2019 11:00am to 2:00pm. Help release the coho smolts into Hoy Creek during this free, family-friendly event. Takes place rain or shine.
42nd Annual Western Canadian Croatian Folklore Festival on Saturday, May 18, 2019 at 12:30pm. This festival brings together groups from all over Western Canada to perform. At the Hard Rock Casino Vancouver in Coquitlam, ticketed.
The Ultimate Queen Celebration on Friday, May 24, 2019 at 8:00pm. Enjoy this fabulous tribute to the iconic rock band Queen, starring Marc Martel, at The Hard Rock Casino, ticketed.
Mamma Mia on stage May 25-26, 2019 Presented by Broadway Bound, at the Evergreen Cultural Centre, ticketed.
Still looking for more things to do? Follow Visit Coquitlam on social media and #ExploreCoquitlam on Facebook, Twitter, and Instagram.