This morning I woke up to two Google Alerts: One for my name, thanks to news organizations crediting me a video I shared from the soccer match last night, and the other was a hit for Miss604 from the Vancouver Courier.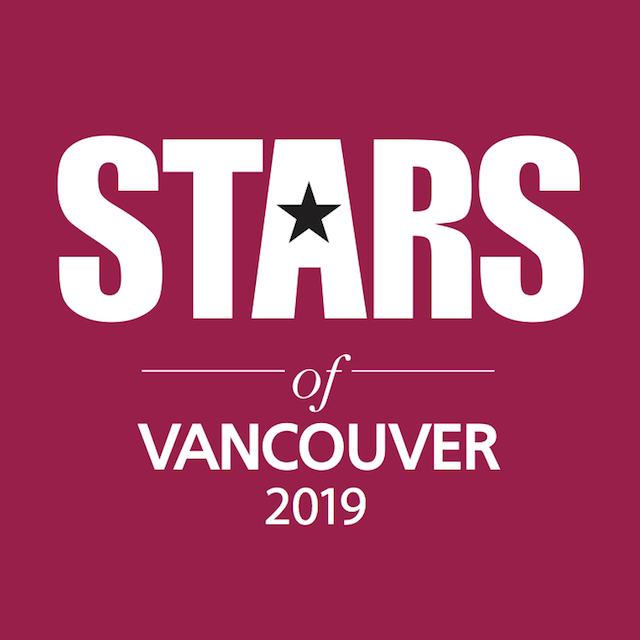 I completely missed the voting period this year so I didn't even realize that it about the right time of year for the Vancouver Courier to release the results of their annual Stars of Vancouver poll. I was very excited to see that I won Best Local Blogger! Thank you to the readers of the Courier for voting, and bestowing this honour upon me again this year. It really means a lot to have my work recognized like this.
Stars of Vancouver 2019
Of course there are plenty of winners in the annual list, with categories that range from Best Avocado Toast (Nelson the Seagull) and Chef (Ned Bell) to Electrician (Wicks Electric), Hardware Store (Home Hardware), and Massage Therapy (Spa Utopia Health and Wellness Center) here is just some of the list:
| | |
| --- | --- |
| Food Truck: Tacofino | Toy Company: Granville Island Toy Company |
| Tourist Attraction: Stanley Park | Wedding Venue: Queen Elizabeth Park |
| Canucks Player: Bo Horvat | Community Festival: Italian Day on the Drive |
| Independent Cinema: Rio Theatre | Vintage/Consignment Store: Turnabout |
| Cocktail: The Diamond | Brewery: Red Truck Beer Company |
| Yoga Studio: Yyoga | Ice Cream: Earnest Ice Cream |
View all of the results online and in the latest issue of the Vancouver Courier, around town as of today.