Indie rock, fundraising, a pot luck, a concert, a children's show, and church. All of these come together for Welcome Back, Kleiner – two fundraising events for Project H2Home, a Refugee Action Network in Saskatoon.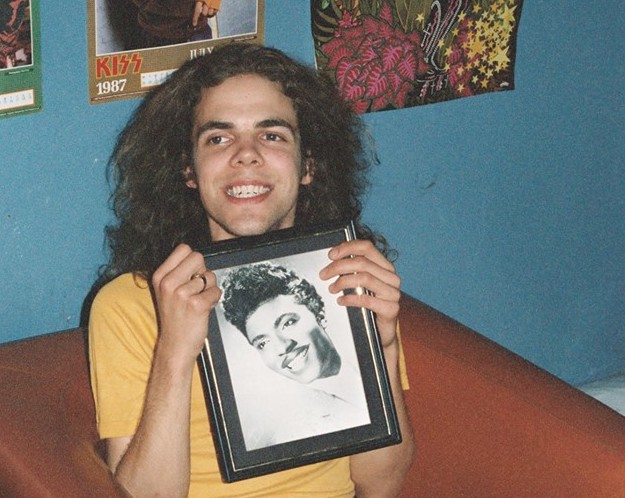 I was first introduced to Mark Kleiner (of Vancouver's Mark Kleiner Power Trio) thanks to our mutual pal Nardwuar, back in 2014:
"Mark Kleiner could write the definitive guide to being in a indie glam rock band in Vancouver in the 1990s and it would be something far more insightful and entertaining than a BuzzFeed-esque mega list with animated GIFs — although his bright orange Wally's Burgers t-shirt would have to make an appearance."
Read more on Miss604 »
Kleiner is now based in Saskatoon and is melding his two passions: Music and preaching. He's coming back to Vancouver to host a potluck supper and play his first ever West Coast solo concert, with a rare performance by 1990s post- Bootsauce warriors JUNGLE, plus partial Sister Lovers and Mark Kleiner Power Trio reunions, a Peter Tork tribute, and more.
Welcome Back, Kleiner
Where: Spirit of Life Lutheran Church (375 West 10th Ave at Yukon)
When: Saturday March 30, 2019: Potluck (bring a dish if you wish) at 6:00pm, Rock show at 8:00pm
Sunday March 31 2019: Worship service at 10:00am with Guest Preacher Rev Mark Kleiner; Children's concert at 1:00pm
Admission: Free to attend. All net income from freewill donations will be split between refugee efforts in Saskatoon and the Lower Mainland, and contributions of $20 and more will be eligible for a tax receipt.
At his onetime church home Spirit of Life Lutheran Church (a stone's throw from Vancouver City Hall), Kleiner will make his official preaching debut on the West Coast when he takes the pulpit at church on the Sunday morning, following the Saturday night potluck and rock show.
"I can count on one hand the number of times I've played Vancouver in the past 20 years," comments Mark Kleiner, 1990s Vancouver indie rock casualty. "These upcoming shows will be my favourite finger – the weak fourth that tends to unabashedly lean on others, that wild horse digit standing in the way of every fledgling guitarist learning to play the 'F' chord."
He will also give his first Vancouver children's concert, specifically geared to the progeny of his fellow East Van survivors, although his own children won't be along on this stop of the journey ("Hopefully next time," he says).
For more information about the Welcome Back, Kleiner Potluck and Concert, Worship Service, and Children's Show, follow the event on Facebook here and @MarkKleiner on Twitter.