Vancouver Whitecaps FC revealed their new 2019 kit today, inspired by the iconic design first introduced during the 'Caps North American Soccer League (NASL) Soccer Bowl championship season in 1979.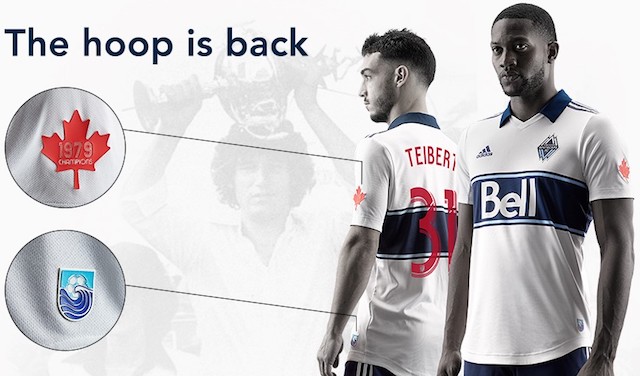 The Hoop Jersey will go on sale in early February at the new Official Store in Gastown. For your chance to win the 2019 Hoop Jersey, and for the latest updates on availability, sign up online.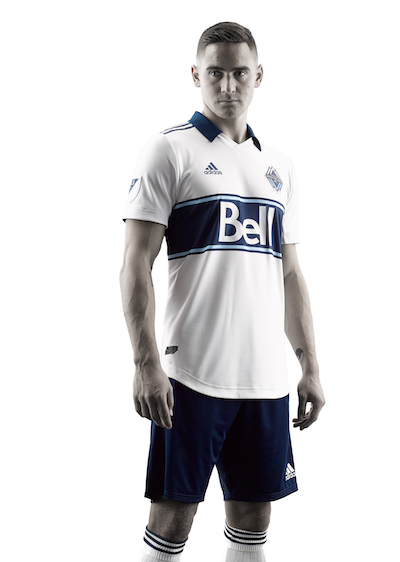 The 2019 Hoop Jersey, crafted in conjunction with adidas, features the return of the wrap-around hoop made famous during the club's NASL days. For the first time in the MLS era, the primary kit will feature a combination of white jersey, blue shorts, and white socks.
Read more Whitecaps FC history here »
"The tradition and history of this club is something that we are very proud of," added Mikkel Strøjer, Whitecaps FC vice-president of brand and fan engagement. "To this day, many of our long-time fans and supporters talk fondly of their memories from the NASL days. We're thrilled to bring that heritage back to the forefront with our 2019 kit."
Some of the additional details include:
Deep sea blue collar
Jock tag as a nod to the club's 1979 logo
"1979 Champions" maple leaf badge
Red cresting for name and numbers, derived from the hoop kits of the early '80s
Whitecaps FC open the 2019 MLS regular season against Minnesota United FC on Saturday, March 2 at BC Place. Follow Vancouver Whitecaps FC on Twitter and Facebook for more information about the schedule and single game ticket purchases which will be available in February.