Today Major League Soccer ("MLS") has revealed the 2019 schedule for its 24 teams, which includes the lineup of matches for Vancouver Whitecaps FC.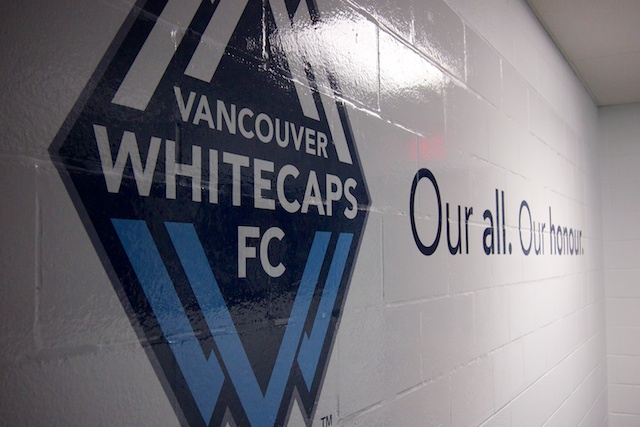 Highlights include a special 40th anniversary match to celebrate Vancouver's 1979 NASL Soccer Bowl championship, Cascadia Cup home fixtures in March and May, an all-Canadian tilt prior to the Concacaf Gold Cup break, and four of the last five games at BC Place:
Vancouver Whitecaps FC 2019 Schedule
vs MLS Cup Champions Atlanta United on Wednesday, May 15, 2019 at 7:00pm
vs Toronto FC on Friday, May 31, 2019 at 7:00pm
Cascadian Matches:
vs Seattle Sounders FC on Saturday, March 30, 2019 at 7:00pm
vs Portland Timbers FC on Friday, May 10, 2019 at 7:00pm
Community Match Nights:
Jeans Day for BC Children's Hospital: Saturday, April 27, 2019 vs Philadelphia
Pride Night: Saturday, May 25, 2019 vs FC Dallas
Legends & Stars Charity Match: Saturday, September 14 vs Houston Dynamo
Holiday Weekend Matches:
Easter weekend: Saturday, April 20, 2019 at Orlando City SC
Victoria Day weekend: Saturday, May 18, 2019 at Sporting Kansas City
Canada Day weekend: Saturday, June 29, 2019 at Seattle Sounders FC
BC Day weekend: Saturday, August 3, 2019 at FC Cincinnati
… View the full schedule here »
To celebrate Vancouver's 1979 NASL Soccer Bowl triumph, one of the greatest moments in Vancouver sports history, Whitecaps FC will host an anniversary match on August 31 against New York City FC – which falls almost 40 years to the day the 'Caps defeated New York Cosmos in a memorable, two-leg semifinal series culminating at Giants Stadium.
The schedule for the 2019 Canadian Championship will be announced at a later date.
Led by new head coach Marc Dos Santos, Whitecaps FC will open the 2019 MLS season at home against Minnesota United FC on March 2 at 3 p.m. PT. Tickets for the season opener are available as part of the 2019 Home Opener Pack, which feature two tickets and a scarf for $90, or four tickets and two scarves for $175.
Follow Vancouver Whitecaps FC on Twitter and Facebook for more information about the schedule and single game ticket purchases which will be available in February.