Canuck Place is all about families, and over the years I've had the honour of introducing my dear readers to many of them. Through their stories, their laughter, their tears, and strength, they have proven what true love means.
At this year's Canuck Place Gift of Time Gala, guests will hear from Cherie, and learn about 9 year old Charlie-Anne.
Canuck Place Gift of Time Family Story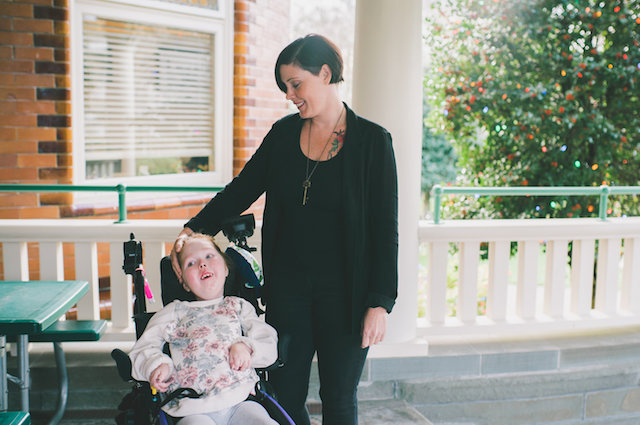 Charlie-Anne is a witty and sassy 9-year-old with a wonderful sense of humour. She enjoys music, dressing up and cooking with her mother Cherie.

At only 6-months-old, Charlie-Anne was diagnosed with Spinal Muscular Atrophy Type 1 – a rare genetic disease. Soon after her diagnosis, Canuck Place was there with comfort and care to help her small family navigate through a journey no parent can prepare for.

With access to Canuck Place pain and symptom management and medical respite, Cherie and Charlie-Anne discovered a new community of caring individuals who they could trust and rely on.

"Canuck Place is quite literally our closest family now," says Cherie. "They are who we lean on when we need help of any kind. Charlie's dad and I both attend counselling there and whenever we need a break this is the only place we can trust her care with."

The day-to-day with Charlie-Anne is busy, consisting of morning and evening physio, medications and constant suctioning. She is tube fed and sleeps with a BiPAP mask on to help her breathe. Charlie-Anne and Cherie are an inspiring team who savour every moment.
Canuck Place delivers care to over 728 newborns, teens and families across the province and through two locations: Vancouver and Abbotsford. Dedicated, professional staff and over 275 volunteers provide a vital lifeline for children and families in their greatest time of need.
You can support Canuck Place by joining the Friends of Gift of Time group in support of families like Cherie & Charlie-Anne. Donations over $1000 will be recognized at the gala on October 20, 2018 at Parq Vancouver.
Follow Canuck Place on Facebook and Twitter #LoveIsTimeless #GOTgala for more information.
Miss604 is the proud Social Media Sponsor of the Gift of Time Gala