Get out and enjoy activities and events during Tri-Cities Culture Days Weekend, September 28-30, 2018. Culture Days represents the largest-ever collective public participation campaign undertaken by the arts and cultural community in Canada with thousands of free, hands-on, interactive activities that invite the public to create, participate and share.
Culture Days OnBeat
The theme this year is OnBeat. OnBeat is a collective drumming and rhythm-inspired theme bringing together thousands of Canadians from coast-to-coast both in-person and online to celebrate making the arts accessible, inclusive and fun!
Inspiring greater public participation in arts, culture and heritage, Port Moody, Coquitlam, and Port Coquitlam will host over 20 free events.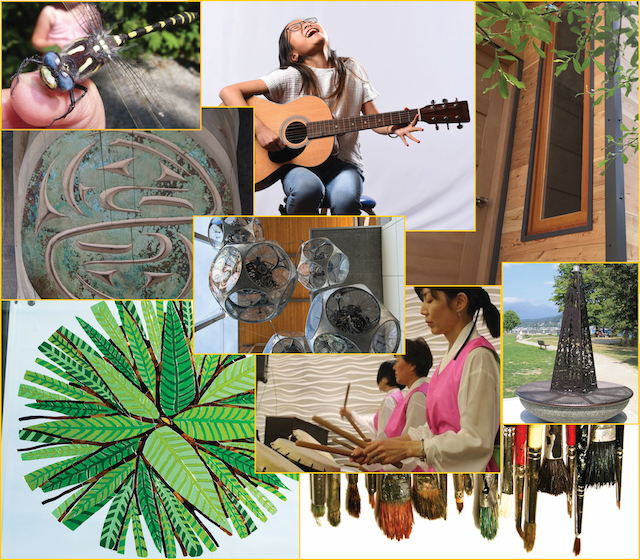 Download the online brochure/schedule here »
Tri-Cities Culture Days Weekend
Enter the behind-the-scenes world of artists, creators and historians in the Tri-Cities during Culture Days. The events are fun, creative, family-friendly and free!
Coquitlam's three days of culture include a drawing workshop, open houses, public art scavenger hunt, micro-home tour, painting to music, drumming performance, dance battle, graffiti art, dance lesson, and lots of hands-on and interactive activities.
In Port Coquitlam, you can check out a couple of exhibits, taking a walk tour, participate in a collage workshop, watch a ceramics demo, paint to music, and celebrate national Breast Feeding week.
Port Moody's activities include a scavenger hunt, hatchery events, painting demo, social media talk, a music makerspace, and live performance.
The ultimate goal of Culture Days is to make arts, culture and heritage a part of every Canadian's life, whether by creating, enjoying, supporting or sharing.
Miss604 is proud to be a media partner of the Tri-Cities Culture Days weekend. Stay tuned for more event listings in the coming days.
Follow Culture Days on Facebook, Twitter, and Instagram #OnBeat #CultureDays #Culture365 for more information.