Enjoy activities and events during Tri-Cities Culture Days Weekend, September 28-30, 2018. Culture Days represents the largest-ever collective public participation campaign undertaken by the arts and cultural community in Canada with thousands of free, hands-on, interactive activities that invite the public to create, participate and share.
Inspiring greater public participation in arts, culture and heritage, Port Moody, Coquitlam, and Port Coquitlam will host over 20 free events. Here's what's happening in Port Moody:
Port Moody Events for Tri-Cities Culture Days Weekend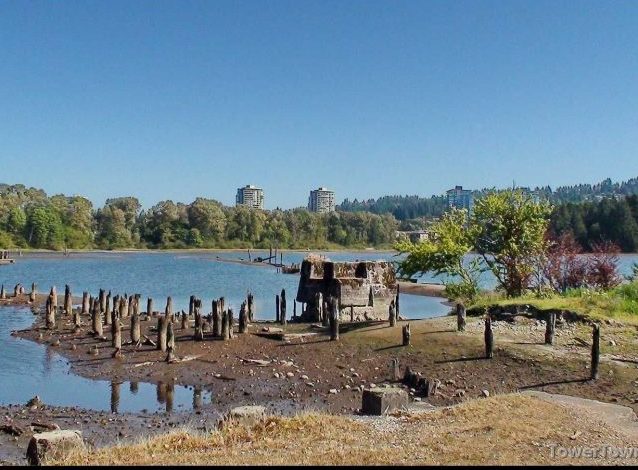 Port Moody Scavenger Hunt
When: September 28 to 30 from 9:00am to 5:00pm
Where: Throughout Port Moody
Follow clues through Port Moody for the 4th annual Scavenger Hunt! You'll see some of the City's public art, view great historical sites and increase your eco knowledge along the way. We'll have a riddle for you to solve – win some great Port Moody swag. Grab your family and friends and sign up online »
Happenings at the Hatchery!
When: September 28 to 30 from 9:00am to 11:00am
Where: Noons Creek Fish Hatchery (300 Ioco Road)
Drop by the hatchery and participate in the daily salmon hatchery duties, tour the lab, walk Bennie Trail, check out the new Welcome Post, and make an environmental necklace. This is a family friendly event and all ages are welcome.
Social Media for Artists – ArtBiz Talk with Jeff Wilson
When: Saturday, September 29 from 10:00am to 11:00am
Where: Silk Art Gallery (2419 Clarke Street)
Join award winning artist Jeff Wilson as he discusses the pros and cons of a social media presence for artists. Jeff will also introduce the best-known platforms, including Facebook, Twitter, Instagram, Pinterest, Hootsuite, Snapchat, and MailChimp.
Build a beat! Crafting, Music & Art
When: Saturday, September 29 & Sunday, September 30 from 11:00am to 3:00pm
Where: Port Moody Arts Centre (2425 St. Johns Street)
Feeling creative? Ready to get your hands dirty? Inspired by rhythm? Join us as we transform our Appleyard Parlour into a music makerspace. Using recycled materials, build your own instrument, showcase your skills and have a dance party! Also, be sure to check out our Art 4 Life exhibition in our gallery spaces. Created by local artists, this exhibit inspires and engages young people by taking visitors of all ages through an interactive art experience. Everyone welcome! No one is 'too old' or 'too young'!
Salmon Sunday at Mossom Creek
When: Sunday, September 30 from 11:00am to 2:00pm
Where: Mossom Creek Hatchery & Education Centre (north end of Mossom Creek Drive)
Come to a magical creekside place deep in a beautiful forest that offers photo ops galore! Enjoy salmon hatchery tours and feed young Coho. Visit our nature centre and join us for refreshments on the patio. We'll surprise you with stories and videos of the many wildlife creatures captured on our nature cams. Delight in our native vegetation teaching garden and check out our green roof. Learn about local native plants and their historic uses on guided explorations at 11:30am and 12:30pm.
Palette Knife Florals! Painting Demonstration: Claire Sower
When: Sunday, September 30 from 2:00pm to 3:00pm
Where: Silk Art Gallery (2419 Clarke Street)
Join Claire Sower as she conducts a live demonstration of palette knife painting techniques commonly seen in her beautiful floral works. Different from painting with a brush, palette knife painting techniques can help achieve a variety of effects, from sweeping strokes to refined details.

Venosta Radio Show
When: Sunday, September 30 from 3:00pm to 4:00pm
Where: Inlet Theatre (100 Newport Drive)
Join the Port Moody Station Museum for the Venosta Radio Show as they take you back to the days before television when families would gather around the radio to be entertained by stories, ads, and music. Enjoy a free behind-the-scenes look at how a 1920's radio show was executed. Performed by the Expect Theatre.
Download the online brochure/schedule here »
About Tri-Cities Culture Days Weekend
The ultimate goal of Culture Days is to make arts, culture and heritage a part of every Canadian's life, whether by creating, enjoying, supporting or sharing.
Miss604 is proud to be a media partner of the Tri-Cities Culture Days weekend. Stay tuned for more event listings in the coming days.
Follow Culture Days on Facebook, Twitter, and Instagram #OnBeat #CultureDays #Culture365 for more information.