« Click here for 2020 Spring Break info »
Spring Break is just around the corner and local businesses and attractions are gearing up by loading their calendars with events and activities for kids. Whether your child is into space exploration, nature, science, or the performing arts, there's a day camp in Vancouver that can accommodate, educate, and entertain them all week long: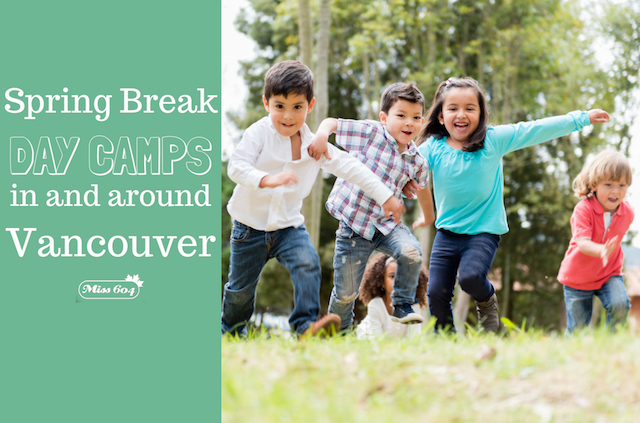 5 Spring Break Day Camps in Vancouver
HR MacMillan Space Centre: The Next Giant Leap
March 19 to April 2, 2018
Open 10:00am to 5:00pm daily
Special activities running from 11:30am to 4:00pm daily
"Do you have what it takes to be a Mars colonist or an asteroid geologist? Join the Space Centre over Spring Break to learn about the future of space exploration. We will have family friendly activities running daily and are premiering brand new shows and demonstrations in the Planetarium Star Theatre and Groundstation Canada Theatre."
Vancouver Aquarium: Spring Break AquaCamp
March 19 to 23 and March 26 to 29, 2018
"AquaCamps offer your children a fun, educational experience never to be forgotten. The Aquarium's camps are filled with hands-on activities, animal observations, crafts and time to run around outside to fully engage your children in an environment that encourages active learning. Children will learn about local and exotic animals, life cycles, food webs, adaptations, ecosystems and sustainability."
Stanley Park Ecology Society
Art in Nature March 19 to 23, 2018
Forest Explorers March 26 to 29, 2018
Aftercare available from 4:30pm to 6:00pm
Camps run outdoors, rain or shine 8:30am to 4:30pm
"SPES offers spring day camps for children ages 7 to 11. Embark on an exciting educational adventure amongst the giant trees, sandy beaches and hidden wetlands of Stanley Park. Spot wild animals like otters and beavers, have a blast splashing at the beach, and learn while spending valuable time outdoors."
Arts Umbrella Day Camps
Granville Island March 19 to 23, 2018
Granville Island March 26 to 29, 2018
South Surrey March 26 to 29, 2018
Youth Camps (ages 3–12) let students get creative in our widest variety of classes – perhaps through imaginative theatre games, plein air painting, or a 35mm camera lens. Teen Programs (ages 13–19) feature practical, project-based classes that help students develop and enhance skills – while building and strengthening their portfolios.
Vancouver Police Museum: CSI Spring Break Kids Camp
March 20 to March 22, 2018
March 27 to March 29, 2018 (10:00am to 2:00pm every day)
"An exhilarating, three-day crime-solving spree, featuring exciting opportunities for kids and pre-teens to work on criminal investigations and forensic science activities. Designed for Junior Detectives aged 9-12."
More Information in Your City
« Click here for 2019 Spring Break info »
Surrey Recreation Facilities Day Camps »
New Westminster Spring Break Brochure »
City of Burnaby Kids Camps »
City of Vancouver Recreational Activities »