On one magical day a year, adults can order an iconic, legendary White Spot Pirate Pak and it's not only encouraged, it goes to support a wonderful cause! Pirate Pak Day is back on August 9th and for every Adult or Kid Pirate Pak and select entree that sold, White Spot will make a $2 donation to the Zajac Ranch for Children – a summer camp that brings joy to children and young adults with serious medical conditions.
Pirate Pak Day at White Spot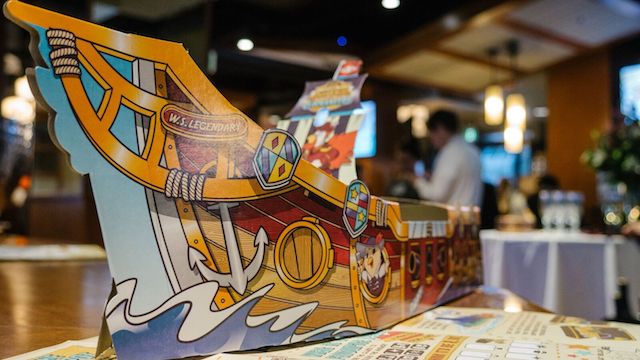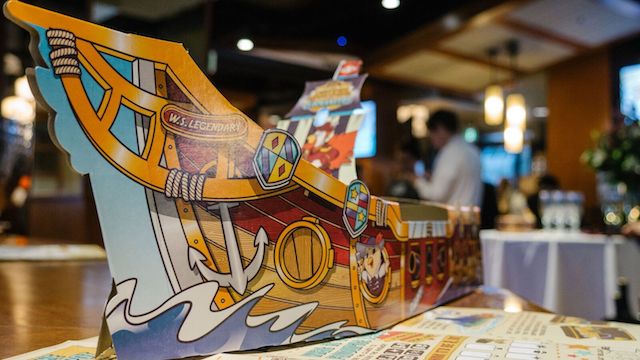 Can't make it but still want to support the kids? Text PIRATE to 202220 to donate $10 now to Zajac Ranch.
For the 8th consecutive year, a toonie from the sale of every Pirate Pak will be donated to Zajac Ranch for Children, a local charity that provides kids and young adults with life-threatening illnesses and chronic disabilities a unique summer camp experience.
Pirate Pak Day has become an anticipated annual tradition that has raised a total of $555,748 since its inception, and sent more than 370 hearties to camp. White Spot Week at Zajac Ranch runs from August 14 to 18 and includes activities ranging from kayaking and climbing to swimming and horseback riding.
On August 9th only, Adult Pirate Pak menu is available for both dine-in and take-out.
Legendary Burger
BC Chicken Burger
Bacon Cheddar Burger
Sriracha Portobello Veggie Burger
Dippin' Chicken
The White Spot Club
The Spot's Fish & Chips
Nat's Original Beef Dip
In addition to traditional Burger Pirate Paks, White Spot will also be donating $2 from entrees and sandwiches from the Pirate Pak Day menu.
White Spot burgers are proudly made with 100% fresh Canadian beef, fresh BC chicken breast and secret Triple "O" sauce, and come on specially baked artisan-style bun. Each burger option comes in the nostalgic Pirate Pak boat, with a bounty of fresh-cut 'endless' fries, creamy coleslaw, soft drink, premium rich ice cream and of course, the treasured chocolate 'gold' coin.
New Ways to help the kids
Helping to raise even more money this year, White Spot partners will donate $0.25 for every sleeve or pint from the BC craft beer list or glass from the 100% BC VQA wine list ordered to Zajac ranch.
62 White Spot restaurants throughout British Columbia and 4 locations in Alberta are participating this year. Follow White Spot on Facebook, Twitter, and Instagram for more information.