by

Disclosure: Sponsored Post

— This post is sponsored by Getintheloop Please review the Policy & Disclosure section for further information.
We have so much information available to us in the palm of our hands, and now we're even more empowered with exclusive deals from local restaurants, spas, golf courses, wineries, retailers, hotels, and more with GetintheLoop! It's a free app, developed in Kelowna, that finds deals and offers in your area of BC and Alberta.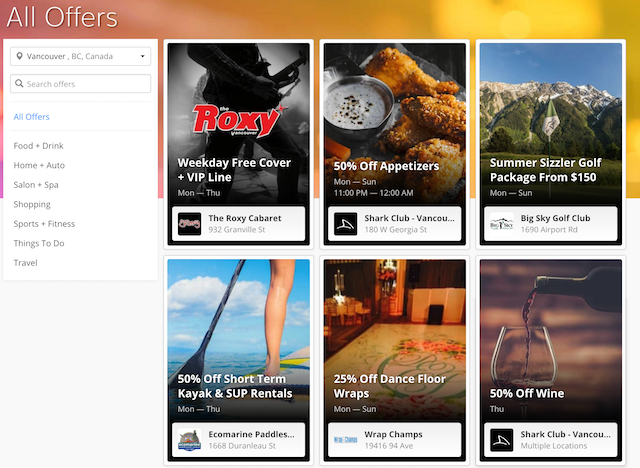 GetintheLoop App
GetintheLoop is a marketplace serving consumers and businesses. Members use the free GetintheLoop app on their phones to get exclusive deals without having to pre-purchase or print offers. GetintheLoop helps businesses attract new customers, drive loyalty, and build brand awareness through the mobile app, email, radio, social media, user sharing, and online marketing.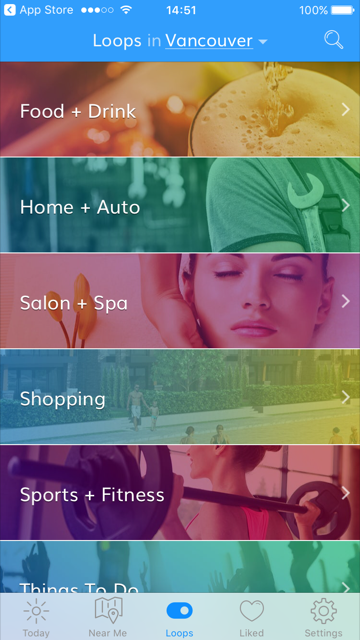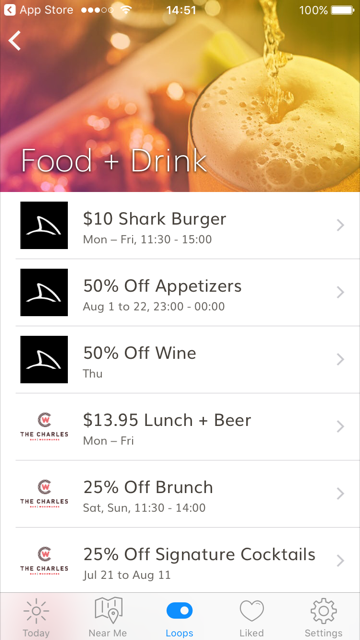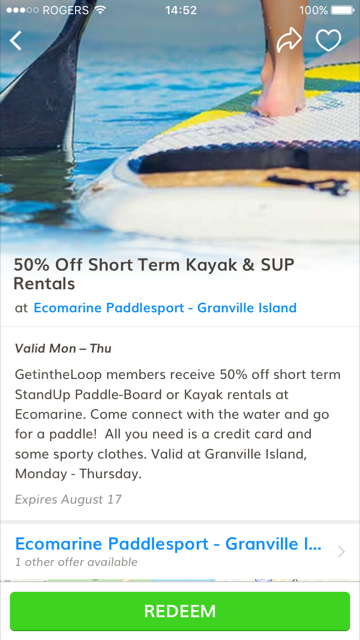 Save time, save money, discover new businesses and experiences in your area, and no pre-purchasing is required. Partners include BellMedia, the Jimmy Pattison Broadcast Group, the Edmonton Eskimos, the WHL, and new national partners Jiffy Lube, Papa John's, Image Optometry, and Oxygen Yoga.
GetintheLoop Summer Escapes Contest
Until August 21st, you can enter to win some amazing summer getaways when you use the app, like a stay at Spirit Ridge in Osoyoos or Sparkling Hill in Vernon.

You can login to win – it's that simple – or you can enter on social media by sharing this Facebook post or this Twitter post. Find full contest details here »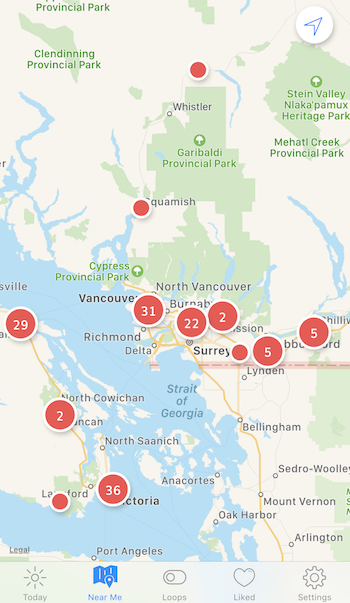 The company recently expanded from 10 cities to more than 20 with many cities in the Metro Vancouver area now included.
GetintheLoop founder and CEO Matt Crowell says, "It's no secret consumers are using their smartphones more and more to look for information and pricing when making decisions to spend their disposable income. We are excited to bring great deals and savings to some of Vancouver and Canada's well known businesses."
You can search Getintheloop from Abbotsford to Vernon, and even cities in Alberta while you're on your next road trip.
Download GetintheLoop for iOS or Android today, and follow along on Facebook and Twitter for more information.