There's fun beyond the beaches and picnic areas in Stanley Park this summer as the Stanley Park Urban Forest Train rides the miniature railway until September 4th. The Urban Forest Train is a 12 minute narrated journey that introduces visitors to the history, flora, and fauna of the park.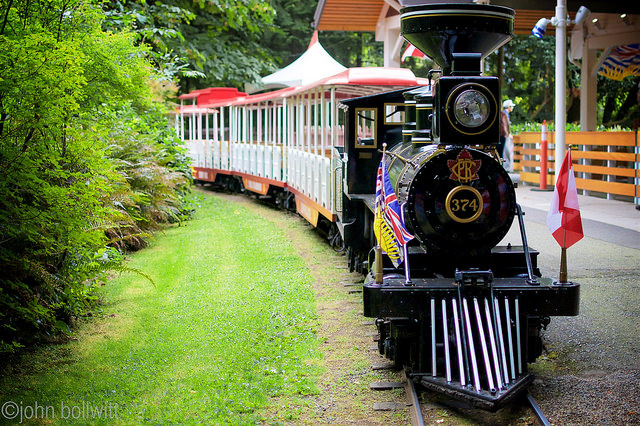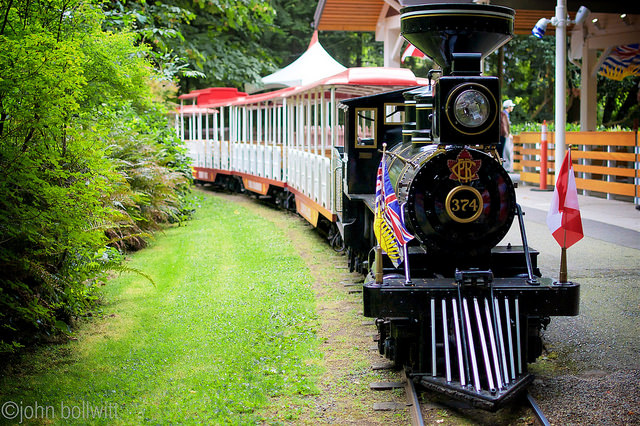 Stanley Park Urban Forest Train
When: Until September 4, 2017. Monday to Sunday, 10:00am to 5:00pm.
Where: Stanley Park Miniature Railway
Tickets: Adults $6.80, youth $4.86, children $3.40, family $13.60, children 2 and under free. There is also a multi-ride pass program. Inquire at the Stanley Park miniature railway ticket office on site. Every second Sunday beginning July 16, your family dog can ride with you at no charge! See website for full details »
Once summer wraps up and the leaves start to fall, the Stanley Park Ghost Train will return October 8 to 31, then the popular Bright Night Christmas Train will roll through November 28 to January 1, 2018. Follow the Vancouver Park Board on Facebook and Twitter for more information.