Contributed by Megan Kennedy via FestivalSeekers
Get out of the big city and head to Nanaimo's Longwoodstock Music and Craft Beer Festival!
The 604 is a great area to explore, but there are times it's well worth venturing further afield. For BC mainlanders, Vancouver Island holds many attractions, not the least of which is the more laid-back pace of life. Throw in spectacular natural scenery, a strong local food scene and a rich craft beer culture and you have plenty of incentive to hop a ferry or catch a float plane.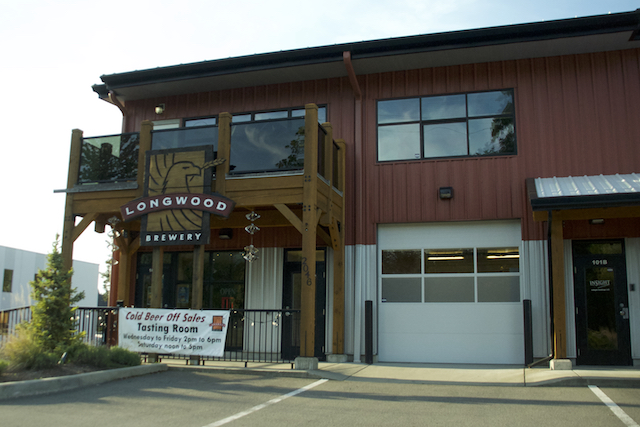 On a recent visit to the island, I immersed myself in some of the microbrew culture and got a sneak peak of an upcoming music festival.
Brewmaster Harley Smith gave me a tour of Longwood Brewery, which has been a local success story since its founding in 2000. By "local," I mean not only Longwood's own success but also how they support other local businesses. All of the ingredients come from Vancouver Island, some from as near as 15 kilometres from the brewery.
Nothing goes better with local brews than local music and Longwood has combined both with its very own festival, Longwoodstock. The line-up will total eight bands, including The Boom Booms, The Tequila Mockingbird Orchestra, Boomshack and more.
Heading into its third year, Longwoodstock is a festival you don't want to miss. Check out FestivalSeekers for the latest info about this Nanaimo weekend, happening August 11-12, 2017. It's a chance to appreciate first-rate music in your own backyard, while sipping a local beer or cider.
While you are in Nanaimo, explore more of this oceanside city. Eat your way along the Nanaimo Bar Trail, snorkel with harbour seals, sail on a catamaran cruise, kayak the local waters, discover artisans workshops wander along the waterfront or hop the foot passenger ferry to Newcastle Island.
Nanaimo has plenty of options to feed your wanderlust without leaving British Columbia. Enter to win a getaway courtesy of FestivalSeekers here »