This post has been contributed by the Ben Hill, Communications Volunteer with the Stanley Park Ecology Society ("SPES").
Tackling Invasive Plants in Stanley Park
If you've visited Stanley Park over the last few weeks you'll be aware that it's growing season. Many of the flowering plants are in bloom and new growth is everywhere.
Unfortunately not every plant is a desirable part of the forest ecosystem. Although Stanley Park is a beautiful forest, it is threatened by invasive species. Not always obvious to visitors, our staff and volunteers have identified 97 non-native plants in the Park, of which 73 are low priority "trailside weeds."
Some invasives, like English ivy, were introduced many years ago as decorative plants – before people understood their impact on the environment. Others have arrived by accident, although often they started out as garden plants. You might ask why invasives are a big deal. Non-native species do not have natural predators or control, so they can often spread very quickly and out-compete native plants. This is a problem because they don't provide the sources of food and habitat that native insects, birds and mammals prefer.
Different invasives have very different effects on the environment. English ivy is an evergreen that grows quickly and smothers the forest floor, preventing native ground dwelling species like salal from flourishing. When it takes hold, the ground becomes a carpet of ivy where very little else can grow. The fragrant pond lily was introduced to Beaver Lake in 1937 because of its beautiful flowers. But when they die back each year, the decomposing plant material accumulates and contributes to the infilling that is shrinking the lake.
For more than 10 years SPES has been running programs with the help of an army of willing volunteers to tackle invasives in the Park. Dubbed 'Ivy Busters', the volunteer crew was dedicated to removing English ivy, but over the years we've expanded our work to target many other invaders in the Park with our weekly Special Invasives Removal Team or SIRT.
Since November last year, SPES volunteers have been working on the "Growing Vancouver's Largest Urban Forest" project supported by TD Friends of the Environment Foundation ("TDFEF"). Volunteers have been out in the Park in rain and shine pulling, digging and cutting away invasive plants. In those six months they've removed 350m³ of invasive plants from the Park and planted 200 native species to replace them. This has contributed to restoring 35 acres of habitat across the Park. Over that time, SPES focused on patches of English ivy, Himalayan blackberry, yellow lamium, and periwinkle, and will be targeting yellow flag iris and purple loosestrife in the warmer months.
If you want to get involved with working to remove invasives and protecting the Park, we're always on the lookout for volunteers. If you're interested, please email Kari Pocock, SPES' Stewardship Coordinator, at [email protected].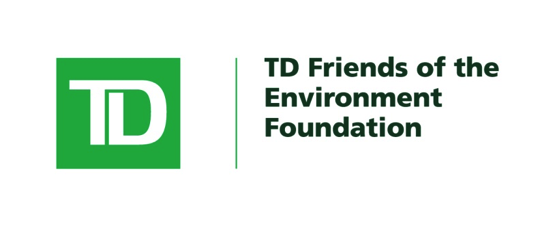 SPES would like to thank TDFEF for their support of our invasive species removal projects in Stanley Park.