Way back when, John and I had a rock n' roll podcast and I wrote for E! Online while I was trying to start up Miss604. These ventures led to me sitting down to interview Matt Layzell of The Matinée over at Roxy Burger almost ten years ago. The next summer, I was at a backyard barbecue and I chatted with Geoff Petrie about the t-shirt screen printing station our friend had setup for the occasion. At a spring festival that followed, Matt Rose and Peter Lemon took the time to meet all of my little nieces and nephews following a performance.
These guys are local roots rockers with a big sound, big dreams, and even bigger hearts, so I'm just going to tell you flat out: You Should Get The The Matinée's New Album.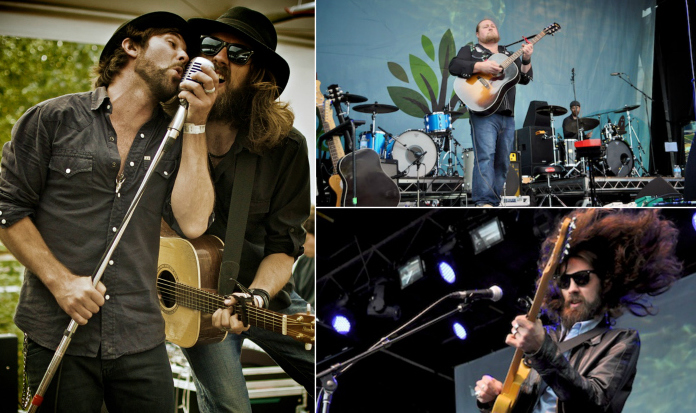 1) You should get The Matinée's new album, Dancing on Your Grave. It's available now via iTunes, Apple Music, Spotify, and Google Play.
2) You should listen to the single Dancing on Your Grave. You'll like it. You should also request it from your local radio station.
3) While you're at it, you should also get their album We Swore We'd See the Sunrise and put on the anthemic tracks Young & Lazy and The Road. Then get Broken Arrows and put Call of the Wild on repeat. The lead single, Temper Temper hit #1 on the CBC Radio 3 national charts.
4) On We Swore We'd See the Sunrise, the track The Sinking of the Greenhill Park made my history-loving heart sing, even though it's named after most spectacular and disastrous event in our port's history.
5) The Matts spent time writing songs in a rustic cabin on British Columbia's Sunshine Coast. And the Sunshine Coast is awesome. They are, however, from Coquitlam. And Coquitlam is awesome too.
6) Last but certainly not least, get tickets to their shows and see them play live. You'll have a whole lot of fun, I promise.
Follow The Matinee on Facebook and Twitter for far more information about the band and where they'll be touring this season.