One of my favourite Vancouver date night activities with my husband is a dinner and a show, which is why I'm so excited to partner with the Jessie Awards this year to bring you monthly theatre listings.
The Jessie Richardson Theatre Awards are an annual awards ceremony and party produced by the Jessie Richardson Theatre Award Society to celebrate and promote the outstanding achievements of the Vancouver Professional Theatre Community.
April Theatre Listings for Vancouver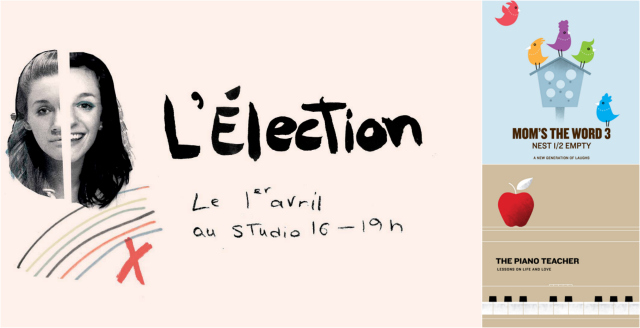 The Arts Club presents:
Mom's the Word 3: Nest 1/2 Empty
at the Granville Island Stage
April 6 to May 6, 2017
From the world-renowned creative team behind the Mom's the Word series comes a new chapter in their stories of family and fracas. Their kids are grown, their marriages have "evolved," and their bodies are backfiring. Life doesn't get any prettier, but it never strays far from ludicrous or poignant as the moms continue to mine their personal history for every embarrassing detail. Filled with insights, secrets, and ribald humour, this brand-new show from the moms you love is both hysterical and deeply touching.
The Arts Club presents:
The Piano Teacher
at the Goldcorp Stage At The BMO Theatre Centre
April 20 to May 14, 2017
When Erin, a classical pianist, experiences the loss of the life she knew, she also finds herself dealing with the departure of her own musical expression. Navigating her way through this change, she meets an unconventional piano teacher who gives her new hope for the future.
Theatre la Seizieme presents:
L'Election
at Studio 16
April 1 to April 28, 2017
Two best friends have their eye on becoming School President: Olivia, who dreams of a political career, and Emilie, whose goal is to create a safer environment for those on the margins. Promising to not let the campaign impact their friendship, they soon discover that emotions, well-intentioned or not, get the better of them when the stakes are high. Just how far will they go to win this election? And which one will have actually earned it?
Follow the Jessies on Facebook and Twitter for more information about theatre in Vancouver.