The results are in for the Westender's 20th annual Best of the City reader poll for 2017 and I am honoured to once again be awarded #1 Best Local Blog and #1 Best Local Twitter — thank you!
Best of the City 2017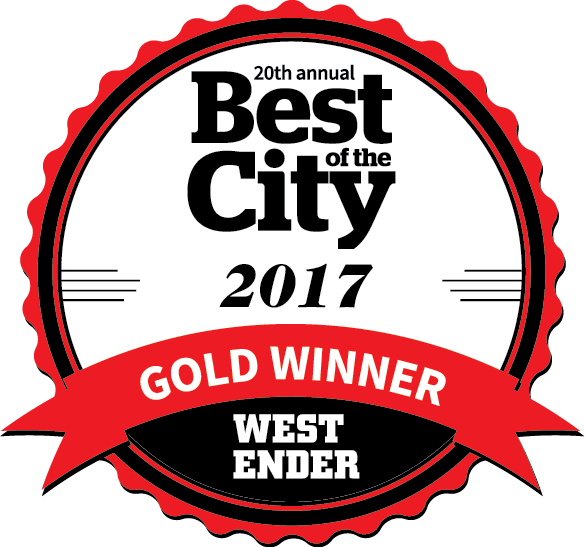 Best Athelete
1. Trevor Linden
2. Bo Horvat
3. Henrik Sedin

Best Sports Team
1. Vancouver Canucks
2. Vancouver Whitecaps FC
3. BC Lions

Best Music Radio Station
1. 102.7 The Peak
2. 94.5 Virgin Radio
3. 99.3 The Fox

Best Talk Radio Station
1. Roundhouse Radio
2. CBC Radio One
3. CKNW 980

Best Podcast
1. Stop Podcasting Yourself
2. Intergalactic Interviews
3. Geeks vs Nerds Vancouver

Best Comedy Club
1. Yuk Yuk's
2. The Comedy Mix
3. Vancouver TheatreSports League

Best Games/Trivia Night
1. IQ 2000 Trivia
2. Storm Crow Tavern
3. West End Games Night

Best Beach
1. Kitsilano
2. Wreck
3. Spanish Banks

Best Free Public Event
1. Honda Celebration of Light
2. Car Free Day
3. Pride Parade

Best Local Comedian
1. Charles Demers
2. Ed Hill
Tie 3. Ivan Decker & Patrick Maliha

Best Live Music Venue
1. Commodore Ballroom
Tie 2. Rickshaw Theatre & The Biltmore
3. The Cobalt

Best Blog
1. Miss 604
2. Trying to Be Good
3. Vancouver is Awesome

Best Instagram Feed
1. Daily Hive
2. Vancouver is Awesome
3. Miss 604

Best Twitter Feed
1. Miss 604
2. Scan BC
3. Roundhouse Radio
Read the full results here, in City Life, People, Arts & Entertainment, Retail, Lifestyle & Hobbies, Services, Health & Fitness, Personal Care, and Pets.
Read winner profiles from Best Talk Radio & Radio Personality: Roundhouse Radio; Best Karaoke Night: ANAF Veterans 298 Canteen; Best Theatre Company: Arts Club; Best Women's Clothing/Best Warehouse Sale: Aritzia; Best Local Actress: Cobie Smulders; Best Construction/Renovation Contractor: Refine & Design Homes and Renovations; Best Gift Store: Bird on a Wire Creations; Best Local Choreographer: Crystal Pite; Best Wedding Photographer: Ambrosia Photography, and more.