Every holiday season I enjoy putting together a "Vancouver Experience Gift Guide" so that you can purchase activities for (and with) the ones you love. It's this same passion, for time and memories instead of stuff, that inspired local entrepreneur Amielle Lake and her business partners to create Fieldtripp.
I first met Amielle about eight years ago when she started Tagga so I was excited to catch up with her to learn more about her new venture.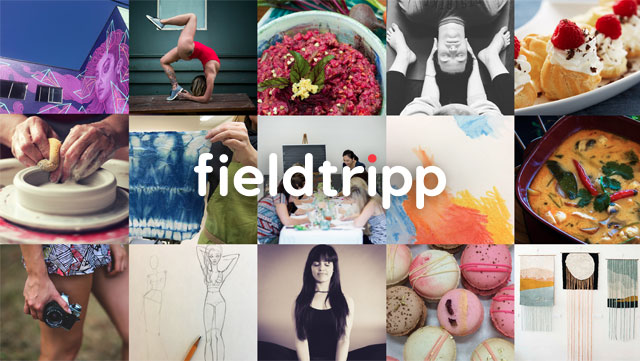 "Myself and my co-founders deeply believe that life is made better with shared experiences. We believe there is a shift taking place in consumer attitudes where they are transitioning their funds to purchase experiences over unnecessary mass manufactured goods," says Amielle. "It's the evolved form or retail therapy."
A recent study shows that 78% of Millennials say they would rather spend money on an experience than a material possession. Fieldtripp was created to rally behind this movement.
"When we dove into the concept of what Fieldtripp could be, we discovered that there is a massively underserved market in connecting consumers to unique experiences."
The focus of Fieldtripp is around workshops; encouraging people to learn something new and be DIY.
With many ticketing and online event booking solutions available, Amielle says that Fieldtripp differentiates itself in the market by providing workshop hosts with powerful platform tools to run workshops as well as a comprehensive marketing program to support their business.
"Eventbrite is an amazing business that solves a different problem than Fieldtripp," she explains. "Eventbrite was created to enable anyone to sell tickets to their one-off event. It was the first generation of online ticketing. New entrants to the market have looked to improve the experience, but the focus on the market is still the same: event tickets.
The gap today is that there is no platform to support workshops and classes taught in real life. And while that may sound trivial, there is a lot of technology involved in pairing community and online registration tools for these entrepreneurs."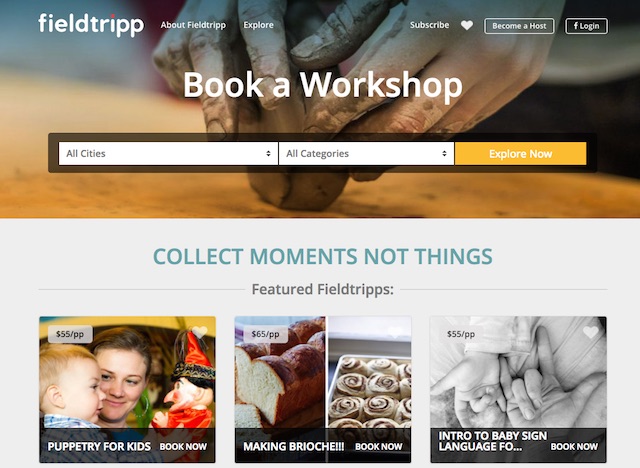 Fieldtripp focuses on being the exclusive platform for their hosts, which allows them to better streamline their online registration and marketing activities. "We create content for hosts, run Facebook ads, profile them in blog posts, instant booking and more."
While the service and app is currently available in Vancouver and Victoria, Amielle says they are building a brand that they hope will resonate across cities in Canada and the USA, with new markets already on the horizon.
Find out more about Fieldtripp, and get inspired to attend or even host your own event, by visiting the platform online, on Facebook, Instagram, and Twitter.