"I… I just need a minute," I told the guide who was leading me around the corner of a rock face. I was 8,000ft up as I held onto my support harness with every ounce of energy I could muster. My foot kicked a rock loose and it tumbled. I counted the seconds until I heard it hit something below, as you would between bolts of lightning and claps of thunder, and the stone's landing was almost inaudible.
Deep breaths. Wipe tears. I can do this. I found my footing and glided my lifeline across to the next set of iron bars that were anchored into the mountainside. I clipped in, paused, and started climbing again.
Via Ferrata at Kicking Horse Mountain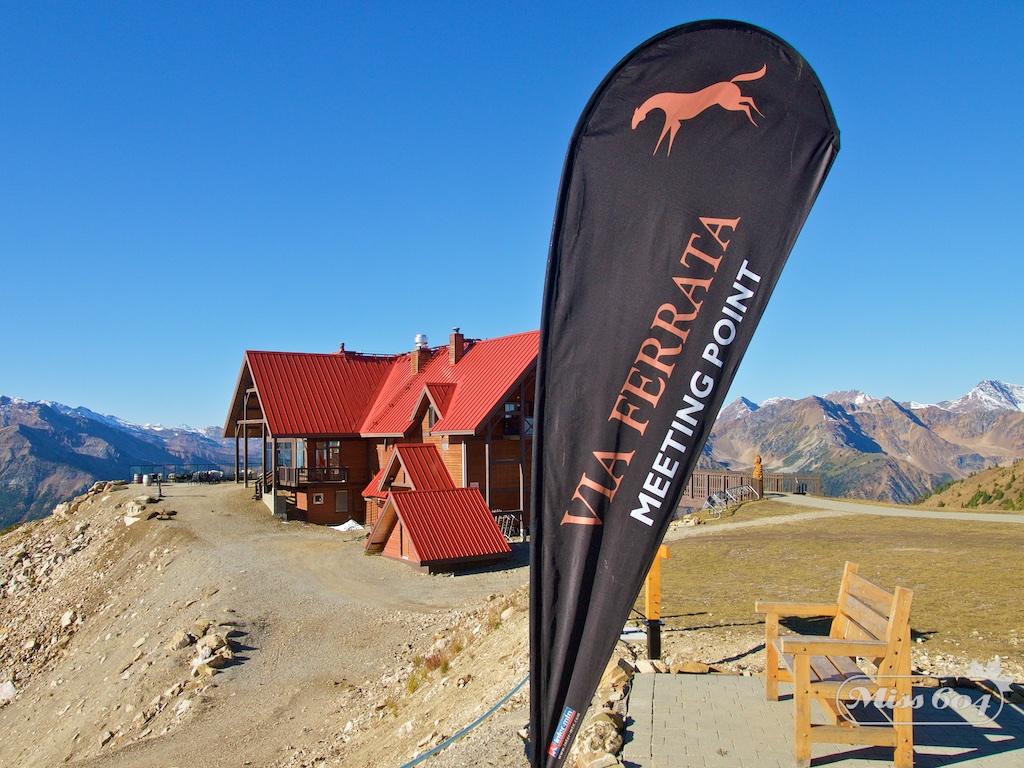 After my Via Ferrata experience at Kicking Horse Mountain Resort last summer I was shaken. I told myself I didn't have fun. But for the last 10 months, I've been telling everyone the story. The story of how I slinked, climbed, and navigated a mountainside with nothing but rebar handholds and a cable to keep my heart beating (a million miles a minute).
I traversed the ridge-line dividing the Rocky Mountain trench from the Purcell range for over 460 meters, using steel steps, handles, ladder rungs, and a steel cable. I know, it sounds pretty bad-ass now, especially given that the entire tour starts out by crossing the third longest suspension bridge in Canada — and that the Via Ferrata setup was only about a month old when I had my adventure.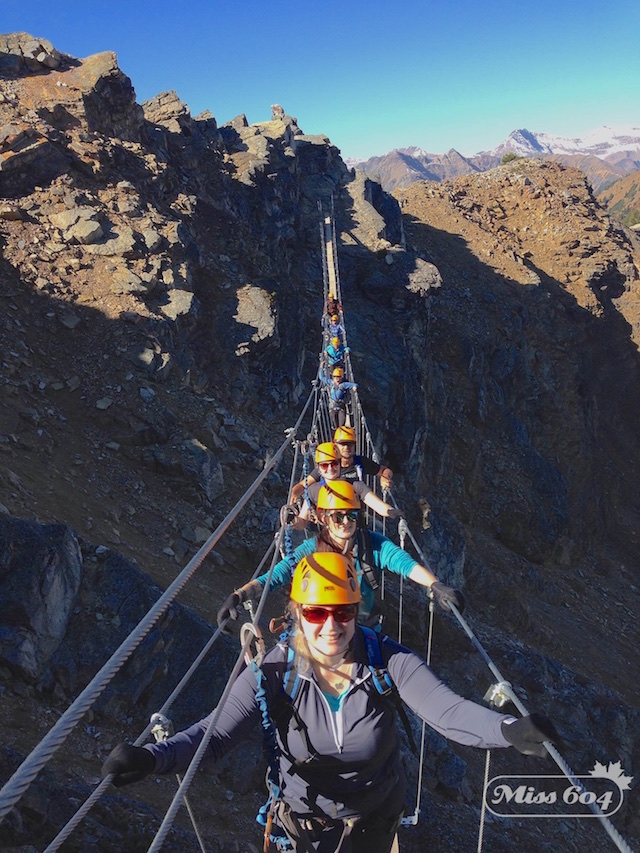 During the tour, I was terrified. I hoped that my legs or arms wouldn't give out, and it took me a while to fully trust my support line, on which I could rest my entire weight at designated areas. I did manage, somehow, to get my phone out to take some photos at those stopping points. I had to take petrified selfies with a smile plastered on my face, and text my husband: "You know I love you. I just want you to know that."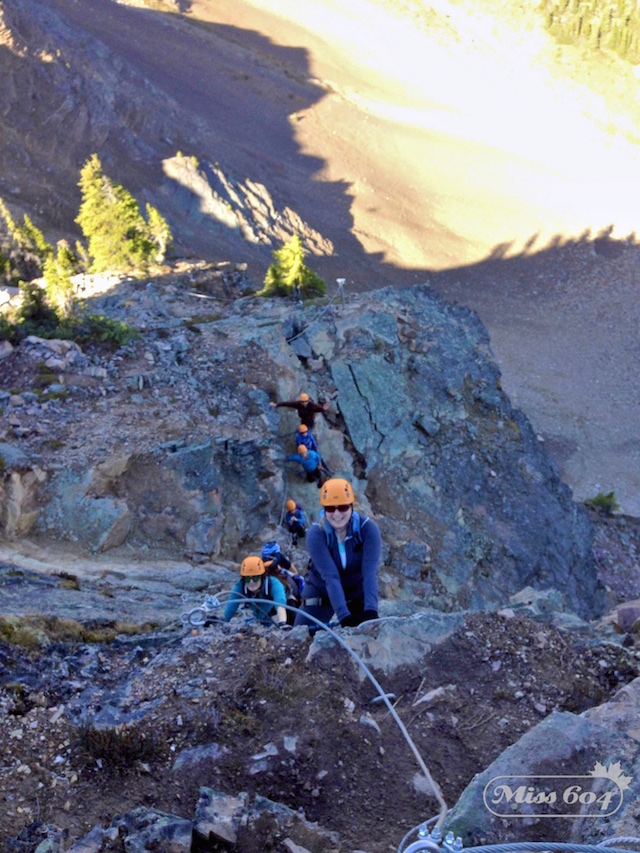 I pushed on, and then feelings of fear and desperation were traded up for accomplishment and triumph. Having conquered such an activity over the course of two hours, I felt exhilarated when we reached the summit. Our group sat on boulders at the peak, and looked out over the town of Golden and the Columbia River.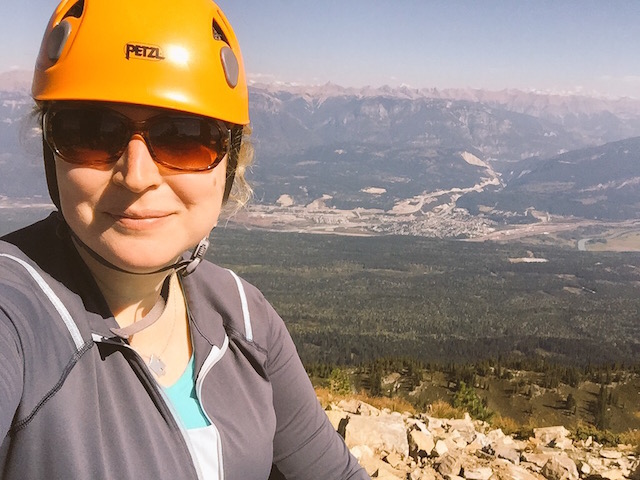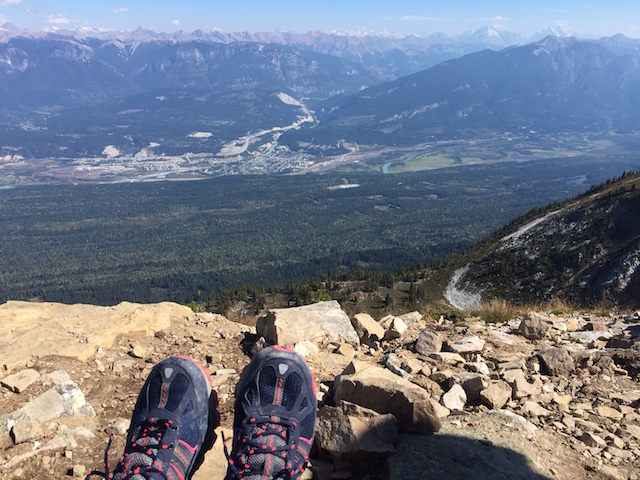 I always tell myself I should do the things that scare me, and boy I had no idea how much Via Ferrata would scare me. However, I have these stories, and I have these pictures, and I'm so glad I did this.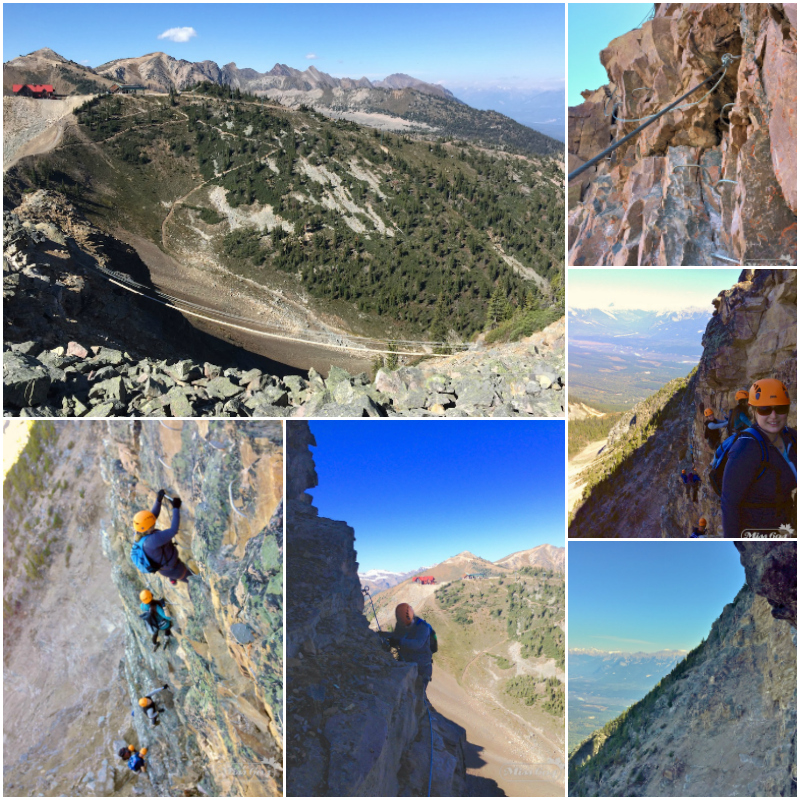 If you would like to challenge yourself to Via Ferrata while you're in the Kootenay Rockies region, head up to Kicking Horse Mountain Resort. No rock climbing experience is required, I didn't have any, but I think it might help. Either that, or just be completely open to the new adventure. I was, but I didn't know what to expect so I think the unknown is what also leapt me out of my comfort zone.
Bring some water, sunscreen, gloves for gripping, and dress for the elements. I wore a backpack and was able to reach it during breaks when I was clipped into the iron rungs. Family rates are available, for kids 12 and up, and you'll be given all the safety gear you need.
There are two guided routes to choose from. The Discovery Route is for first-timers and the Ascension Route is "one of the most technical & scenic in North America". At the end of it all, you'll stand on top of the world, and it will feel amazing. You'll definitely earn that burger & beer back at Eagles Eye Restaurant.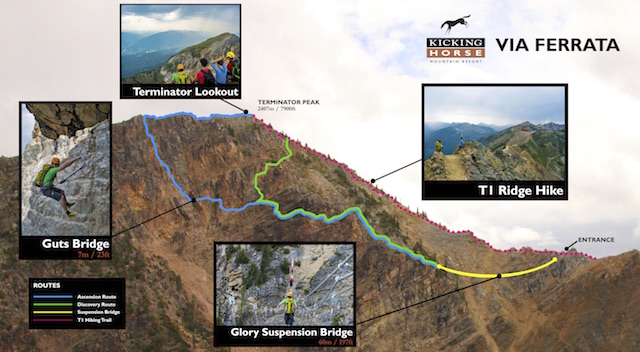 Difficulty ratings for the Via Ferrata are internationally ranked: French F-PD German K1-K2 UIAA II-III. For more information, follow Kicking Horse Mountain Resort and plan your trip with Kootenay Rockies Tourism.