Join a free celebration of your community at Surrey Doors Open! This is the 5th annual, self-guided tour that takes you to unique places and spaces found throughout Cloverdale, Grandview Heights, Newton and City Centre.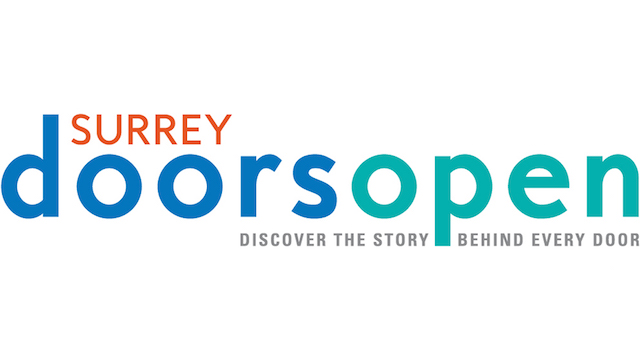 Surrey Doors Open
On Saturday, June 18, 2016 from 10:00am to 3:00pm, discover activities for all ages, scout out local food trucks, enjoy live entertainment and take a photo to remember your day at a selfie station.
Check out the state-of-the-art Surrey Operations Centre, get a behind-the-scenes tour of City Hall, and take a stroll through the blooming gardens at Darts Hill Garden Park. Get around to these venues and more with our hop-on, hop-off trollies.
Trolley Routes
Cloverdale:
Veterans Square
Surrey Animal Resource Centre
Christ Church and Cemetery
Racetrack at Elements Casino
Grandview Heights:
Grandview Heights Aquatic Centre
Kensington Prairie Recreation Centre
Redwood Park
Darts Hill Garden Park
Newton:
Surrey Operations Centre
Surrey RCMP Main Detachment
Newton Cultural Centre
PopUp Newton Gallery & Creative Hub
The inspiration for Surrey's Doors Open stems from origins in France where the first Doors Open event (La Journee Portes Ouvertes) took place in 1984. The idea soon spread to neighbouring countries and has since expanded around the globe.
Toronto was the first North American city to follow the European lead and launched a high profile event showcasing constructed heritage, architecture and design as a millennium project in 2000. The City of Richmond has hosted the event over the last 4 years, and has grown their community involvement to over 50 open sites throughout Richmond. [History of Doors Open]
Check out the full list of Doors Open Sites, the Doors Open Site Map, and find out how you can get to Doors Open locations on June 18th.
Visit the Honeybee Centre, the Surrey Museum, Redwood Park, the Fraser Valley Heritage Railway Society, Surrey Animal Resource Centre, Surrey City Hall, and more! Follow the City of Surrey on Twitter and Facebook using the tag #SurreyDoorsOpen.
Miss604 is a proud sponsor of Surrey Doors Open 2016