Admittedly, I am not an Andrew Lloyd Webber fan. However, Vancouver Opera's production of Evita is worth attending because it offers a very rare opportunity to see Broadway and West End stars perform in Vancouver: Caroline Bowman (Evita), who has spent last year performing in the Broadway Revival tour of Evita, and has also appeared in other hit shows like Wicked; John Cudia (Juan Peron), the first and only singer to have performed as both the Phantom in The Phantom of the Opera and Jean Valjean in Les Miserables on Broadway; and Iranian-Canadian Ramin Karimloo (Che), who also played the Phantom and Jean Valjean and has starred in the longest-running musicals in London's West End.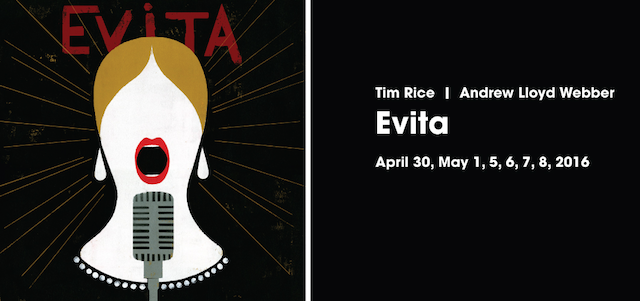 Despite some technical difficulties at the beginning of the show (the mic levels on the performers were way too low), the power and grace in Bowman's voice perfectly captured the iconic Eva Peron and her story of ascent into the political and popular consciousness of Argentina.
I also really enjoyed the slight country twang to Karimloo voice, which I thought was a unique approach to playing the great revolutionary, Che Guevara. But not all the praise is reserved to the out-of-towners — Vancouver's Shannon Chan-Kent, who plays Peron's mistress, gave a gorgeous rendition of "Another Suitcase in Another Hall," which was probably the vocal highlight of the night for me. The chorus rounded this all out by adding some more operatic vocal elements to the evening.
Besides the voices and performances, the production design was very impressive, and probably the most innovative design I've seen at the Vancouver Opera. The Perons' relationship with the masses was captured throughout the production design; the scaffold, used as the base of the set, was similar to concert stages and outdoor music festivals. One of my favourite scenes was the charity concert for victims of the San Juan earthquake where back wall was where the Argentine audience was.
When musician Agustin Magaldi sang, and later, Juan Peron gave a speech, though their backs may have been to us (Vancouver Opera audience), their fronts—how they were engaging with the audience—were being projected on smaller, TV-like screens back to us. This added to the themes of public appeal and perception of Evita and deconstructed them, as well. In addition, images, including archival footage of Evita, were projected onto large screens, and depending on the backlighting, were either clear or translucent to see performers behind them—at one point, tango dancing. Definitely worth the night out.
Vancouver Opera Presents Evita
Evita is onstage at the Queen Elizabeth Theatre for only 4 more performances: Thursday, May 5, 2016 7:30pm; Friday, May 6, 2016 7:30pm; Saturday, May 7, 2016 7:30pm; Sunday, May 8, 2016 2:00pm matinée. Approximate running time: 2 hours and 45 minutes, including 1 intermission.
Tickets are available exclusively through the Vancouver Opera Ticket Centre by calling (604) 683-0222 or booking online. Special pricing for groups of at least 10, and for families, is available by phone.
Follow Vancouver Opera on Twitter, Facebook, and Instagram for more information.
A Miss604.com guest post by Michelle Kim
Guest contributor Michelle Kim is a local actor, producer, director, and writer. Her book, "Running Through Sprinklers" is available spring 2018 via Simon & Schuster. Michelle contributes write-ups about theatre, film, and the arts.