The fifth Macaron Day in Vancouver is coming up on March 20th, joining bakeries, cafes and bistros around the world to support local causes, one sweet treat at a time.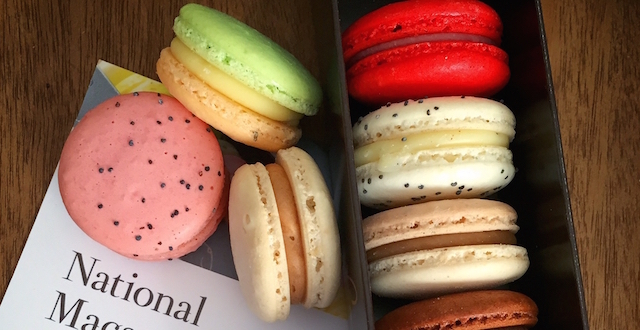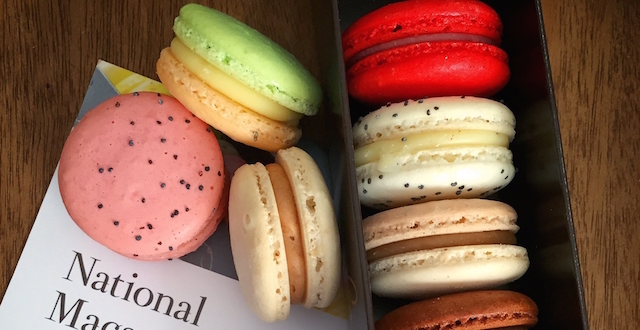 Macaron Day
Macaron Day was founded in France (le jour du macaron) by Pierre Hermé years ago. It's a day to celebrate the colours of spring with a bright palette of treats. Macaron Day events will be happening overseas, in New York, and in Toronto. Over the last few years it has become a Vancouver tradition as well.
Macarons (not to be confused with macaroons) are meringue-based confections commonly filled with buttercream or jam with a delicate soft and crunchy outer shell. All you need to do is visit a participating "Macaron Day" bakery or cafe on March 20th and you'll be given a macaron and be invited to make a donation their chosen charity.
Participants and Causes
Faubourg's three locations will all be participating: Kerrisdale (2156 West 41st Avenue), Downtown Vancouver (769 Hornby Street) and West Vancouver (792 Main Street, Park Royal South). They will all offer signature macarons for $1 (half off the regular price) and donate 100% of gross proceeds to BC Cancer Foundation.
In addition, Franck Point, owner of Faubourg Paris, will generously donate the same amount collected from macaron sales and double the donations in support of BC Cancer Foundation. The objective this year is to sell 10,000 macarons, which would result in a $10,000 donation that Franck will match to raise in total $20,000 for BC Cancer Foundation.
French Made Baking at 81 Kingsway (at Broadway) in Vancouver is participating again this year, supporting BC Children's Hospital Foundation. At the café, a donation jar will be available and each customer will receive a free mini macaron and a percentage of all the sales of macarons will be donated to the Foundation. There will be 17 to 18 flavours of macarons and also large macarons (3") in different flavours.
At the Atelier, Chef David will be teaching all the secrets to make perfect macarons on March 19th and 20th. The 2.5 hour hands-on class is limited to 7 students each day and everyone will walk home with a macaron-making kit and the macarons made during the class (about 24 macarons per student). The cost is $110 tax included and 25% will also be donated to BC Children's Hospital Foundation. More details can be found online.
Over at Thierry Chocolaterie Patisserie Cafe (1059 Alberni St) Chef Thierry will be making a pina colada macaron, available only on March 20th. The flavour – a coconut macaron shell filled with rum buttercream and pineapple jam – was inspired by Thierry's time working in the Caribbean early in his career. Thierry will donate a portion of proceeds from macaron sales to St. Paul's Hospital again this year.
Update: Bon Macaron Patisserie (2823 West Broadway in Kitsilano) is participating as well. For every dozen macarons sold March 20th they'll donate $3 dollars, plus add an extra macaron to your pack to make a baker's dozen.
Update: Kitchening & Co. is participating with their macarons available at a number of locations this year. Their goal is to raise $2,000 to support the Immigrant Support Services Society of British Columbia through all macarons purchased between March 18-20th. Kitchening & Co. macarons will be available at: Urban Fare (Yaletown, Shangri-La, False Creek, Coal Harbour); Fresh Street Farms (Fleetwood, West Vancouver); Edible Canada; Meinhardt (14th & Granville, Pacific Centre); Max's Deli (15th & Oak); Lee's Market (Fort Langley); Save-on-Foods (Park & Tilford); Choices Markets (South Surrey, Abbotsford, Kits, Kerrisdale); Loblaw City Market (West Vancouver).
Update: EastVanSweets will be offering their Lolli Macs(speculoos cookie butter and dulce de leche), with pre-order at [email protected] All proceeds will be donated to Canadian Breast Cancer Foundation at the regional office for BC / Yukon.
Do you have an update or know of another participant? Please let me know in the comments below and I'll add them to the list.