This Christmas you are invited to Light a Life at Canuck Place. When you make a donation this holiday season you can light a virtual light to honour or celebrate someone special in your life.
Light a Life at Canuck Place
A donation of any amount will allow you to upload a photo of your choice, and provide a brief description of your honouree. You can then share your light out however you like.
Canuck Place supports over 600 of BC's children and families with respite and family support, pain and symptom management for complex medical needs, art and education, recreation therapy, grief and loss counselling including music and play therapy, and end-of-life care.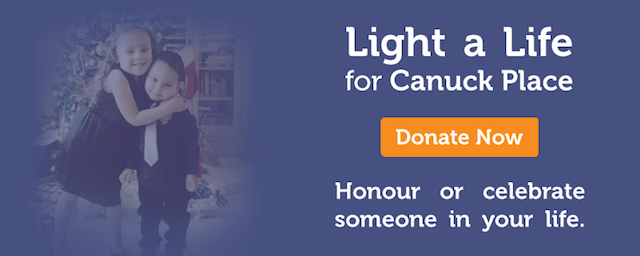 Celebrating 20 years, let's make sure Canuck Place is around for another 20 (and beyond) to support BC families. Follow Canuck Place on Facebook and Twitter for the latest information about their community and events.