by

Disclosure: Sponsored Post

— This post is sponsored by Save-On-Foods. Views and opinions are my own. Please review the Policy & Disclosure section for further information.
It's not often that you get to see behind the curtain before the show begins, but ever since I shadowed the EComm team at the Grandview Save-On-Foods earlier this month, I couldn't wait to try online grocery ordering for myself.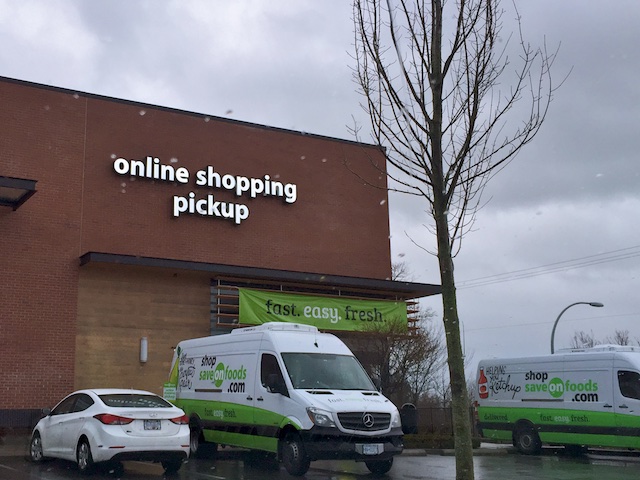 The perfect opportunity arose when I invited my sister on a ski weekend to Manning Park. She's a busy single mom with 4 kids, who works full time and goes to school. I had pulled her away for an overnight winter wonderland escape on Saturday but knew that come Sunday night, she would need to start getting ready for (and would be stressing about) the week ahead. This is where my plan began to take shape.
On Friday night, I went online and picked out some essentials. I got some help from my mother who did recon at my sister's house for me. Basics like paper towels and toothpaste, along with meal-builders like pasta, lean ground beef and rice. Her kids love their fruits and vegetables so I ordered oranges, peaches, apples, and assorted juice. Tea, jam, soups, milk, yogurt, and those lovable goldfish crackers rounded out the list.
During the online ordering process I was prompted when items were "2 for X amount", on sale, or available for points redemption. It was a nice touch since it's something you might see in store and now you won't miss out on when ordering online.
I selected a pick-up location that was unfamiliar to us both (she is in Surrey and I am in Vancouver) since it would be on the way home from Manning Park. My order was placed and confirmed for the East Abbotsford location and I received my free pickup instructions by email:
Use the express lane by pulling up to the intercom and follow the instructions to announce your arrival. Your Personal Shopper will bring your order to your vehicle.
Please have your order number available upon arrival.
Orders require signature of Receipt at time of Pick Up.
You may be asked to show ID – Driver License or the credit card the order was placed on at the time of Pick Up.
After cross-country skiing, snowboarding, hot tub time and exploring Manning Park, we packed up and headed back to the Lower Mainland on Sunday afternoon.
As we left the Provincial Park behind us and took to the winding mountain highway, my sister's brain started to get back into "working week" mode: What the kids had to get done this week, a report she had to file for school, and what was coming up at work before the holidays. I cut her off and told her there was one thing she didn't have to worry about, as I already took care of her grocery shopping that week. I think I may have won the "Sister of the Year Award", or at least now I was in contention for the honour.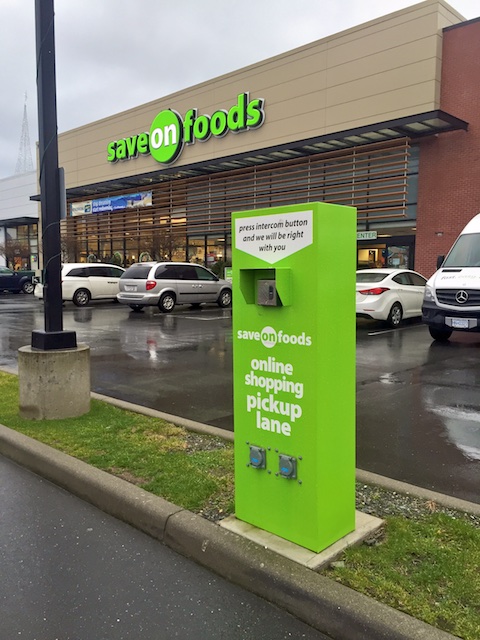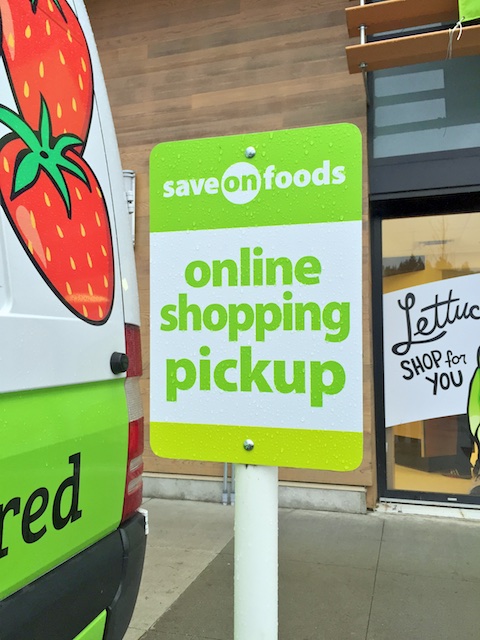 I had selected a pick-up window of 3:00pm-5:00pm at the Save-On-Foods in Abbotsford, just west Castle Fun Park and we arrived around 3:15pm. I knew the process, thanks to my visit with Grandview, and pulled up to the intercom in the parking lot.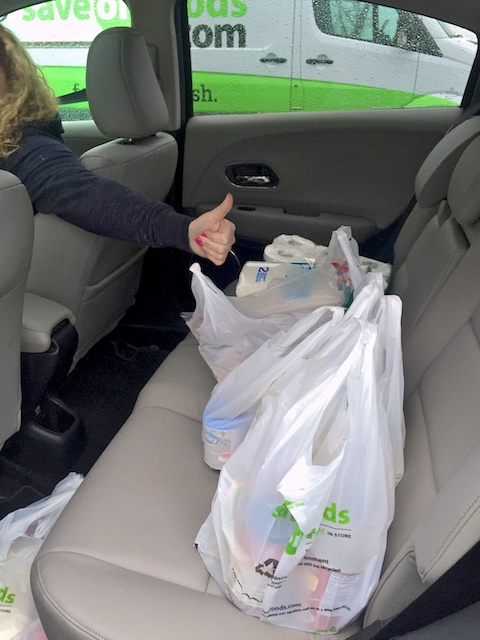 I was thankful that we didn't have to get out of the car since it was cold, windy, and rainy outside. Within 7 minutes a team member had pulled her cart up to the front of the car, and once we parked in a designated spot, reviewed our order, loaded us up, and we were good to go!
By 4:15pm, we had parked in front of my sister's house where her youngest poked his head out the window, next to the glowing Christmas tree. Her boys came bounding down the steps to welcome their mom home – and to help carry in the groceries. Dinner, school lunches, and meals for the week were all taken care of.
It was easy for me to lift one weight off my sister's shoulders and it's also something she can now do herself, with the online delivery option offered by Save-On-Foods. Next time though, I'm staying for dinner.