By sea and by air, you can quickly get to know a destination like never before, whether you're just passing through or you've been visiting your whole life. This summer I had the opportunity to paddle in Bellignham Bay and also to soar high above it in a helicopter with Bellingham Aviation Services ("BAS").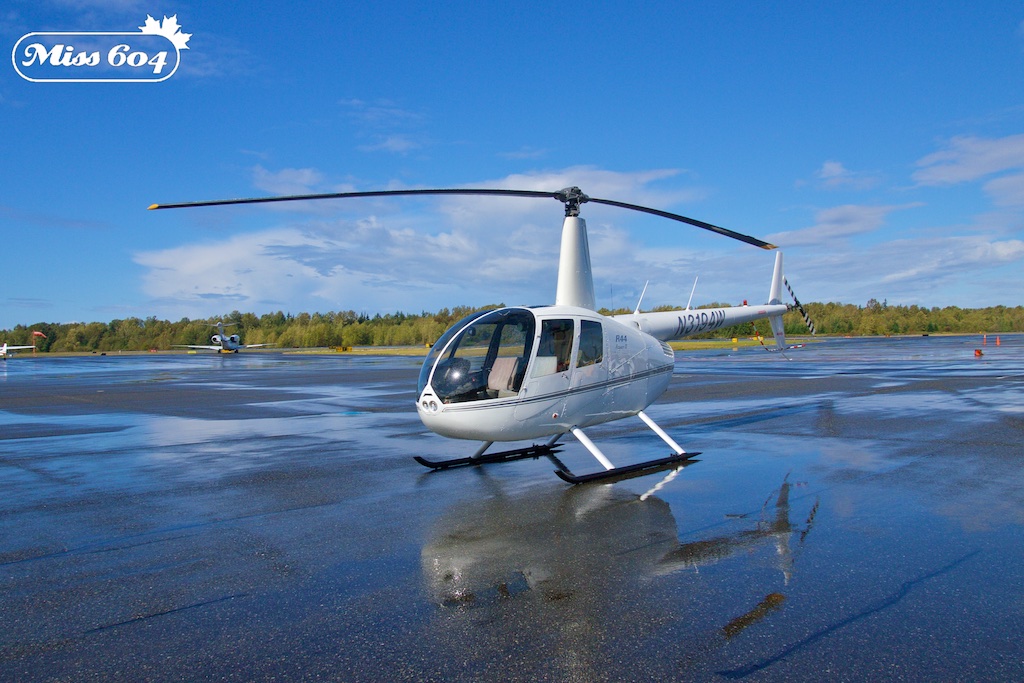 Bellingham Helicopter Tour
Departing from a building adjacent to the Bellingham International Airport, a 4-seater Robinson helicopter picked me up on the tarmac for a quick 30 minute flight around Whatcom County. Passing Downtown Bellingham, then continuing south to Fairhaven, the pilot pointed out places of interest like the Chuckanut Drive, oyster farms, railroad lines, fishermen, and Larrabee State Park.
We turned 90 degrees to head inland and lifted up above the popular hiking viewpoint at Oyster Dome, gliding above a patchwork of forests that, from our altitude, looked like a lush bed of green moss covering the landscape.
Mount Baker wasn't visible on this day to to low cloud cover but I did get to see two new-to-me lakes. Lake Whatcom and Lake Samish, both lined with vacation properties and homes, each tethered to the water by way of docks and boat launches.
Heading north, then west again, we returned to the airport, crossing the I-5 and following the runway path back to our landing site. BAS offers these quick sightseeing tours on a regular basis and they are very popular for couples (surprise sunset engagements in the sky) and those just wanting to get above the region to see the San Juan islands, Skagit valleys, Mount Baker and the North Cascades. Tour packages range from 18 minutes to 60 minutes, details can be found online.
The Bellingham International Airport is located just 30km south of the Canada/USA border at Peace Arch or the Pacific Truck Crossing into Blaine.