The 2015 YWCA Women of Distinction Awards happen tonight at the Vancouver Convention Centre as a near record-setting number of remarkable women have been nominated for their contributions to their workplace, industry, and community. Awards will be handed out during a gala dinner and as the Social Media Sponsor, I will be posting live updates on Twitter throughout the evening. These will include photos, quotes, and of course news about the award winners in each category.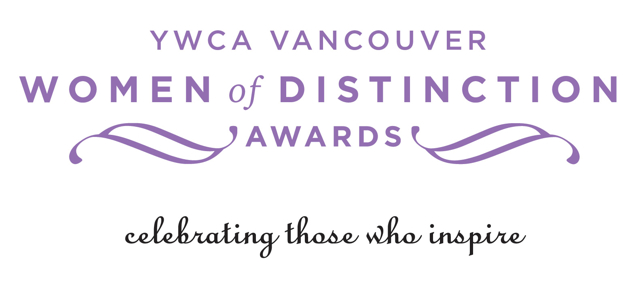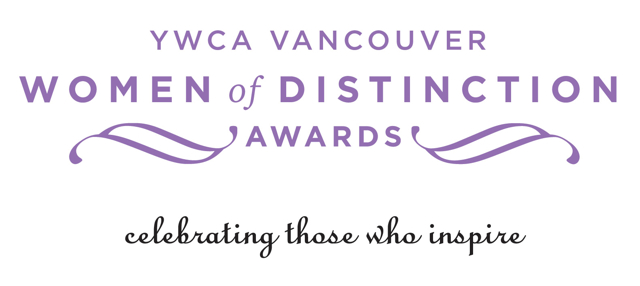 Tonight's official tag on Twitter and Instagram is #YWCAWODA. Follow the YWCA of Vancouver on Facebook and Twitter for more information along with the YWCA Women of Distinction Awards @YWVanWODA on Twitter.
For the first time, the awards gala and dinner was hosted at the Vancouver Convention Centre (West) and there was also a live auction to start off the evening. Hosted by an energetic Fred Lee, who made for an excellent auctioneer, the live auction items brought in bids between $4,000 and $5,000 a piece. It was a great start to the evening, which was hosted by Global's Randene Neill.
The awards gala dinner is at @VanConventions West this year, such a gorgeous venue! #ywcawoda pic.twitter.com/cTaogvtaP2

— Rebecca Bollwitt (@Miss604) May 27, 2015
Dinner was served as guests heard from YWCA members, clients, and supporters. These were the 32nd annual Women of Distinction Awards and since its inception, the event has awarded 290 recipients and recognized 1,500 nominees.
In 2014, the YWCA of Metro Vancouver touched the lives of 40,000 people. A video telling the story of several mothers who have been positively impacted by the YWCA played and eyes failed to remain dry for long. One of the mothers in the story, Jen, then took to the stage to continue her story.
Jen tells us she's raising her 2 princesses and empowering them so they do not require princes, princesses, even toads to succeed #ywcawoda

— Rebecca Bollwitt (@Miss604) May 27, 2015
The awards followed, and from the 69 nominees (in the photographs below) the winners were announced.
YWCA Women of Distinction Award Winners
Arts, Culture & Design: Emily Molnar
Accomplished dancer and choreographer, Emily was named by The Globe and Mail as 2013 "Artist of the Year" in Dance. In 2009, she accepted the role of Interim Artistic Director with Ballet BC when the company was facing bankruptcy. Emily accomplished what some critics thought would be impossible. She turned a struggling contemporary ballet company, where she fills the role as Artistic Director, into a highly regarded and successful organization – a jewel in Vancouver's cultural community. She has since taken on critical volunteer leadership roles with the BC Arts Council and the greater arts community that has once again underscored her strong skills in building consensus, advancing the cause and developing a sense of togetherness.
Business & the Professions: Laurie Schultz
A fearless, innovative leader in the competitive technology sector, as President & CEO, Laurie has fundamentally transformed ACL, positioning it as a leader in its market category. Her forward-thinking approach and collaborative acumen has reinvigorated the team at ACL and instilled a culture that is both success-driven and community-minded. ACL is now proud to be the 4th largest Vancouver-headquartered software company and a Top BC Employer (2014). Board member for BCTIA, Laurie is an active advocate for technology in BC, and in particular for growing BC's mid-sized technology sector. She serves as Chair of the Board of Dress for Success Vancouver to give back to her community. She has been recognized with numerous awards, including the 2014 Women of Influence Award from Business in Vancouver.
Congratulations @SchultzLaurie #ywcawoda winner! Shout out to all nominated #BCtech women @tarahtalkingatu @mybesthelper @meredithjpowell

— BCIC (@bcic) May 27, 2015
YVR proud to present the Community Champion Award at @YWVanWODA to Heather Mackenzie! What an inspiration. #ywcawoda pic.twitter.com/pteSNwliG1

— Vancouver Airport (@yvrairport) May 27, 2015
Community Champion: Heather MacKenzie
A human rights lawyer, steadfast community volunteer and Co-Founder of The Cinderella Project, Heather pursues inclusivity and dignity for all, especially women, children and people with disabilities. One of a very small community of blind and visually impaired lawyers, she left a traditional law practice to create her own unique firm, The Integrity Group, which focuses on building inclusive and barrier-free workplaces through human rights education and mediation. Today, she is a nationally-regarded speaker and conflict resolution expert. For 16 years, The Cinderella Project has encouraged and supported at-risk youth to make healthy life choices and reach the milestone of high school graduation. Heather's vision is to celebrate some of our most courageous citizens – at-risk youth.
Education, Training & Development: Natacha Beim
Natacha believes strongly in giving children the best possible start in life. She is the CEO and Founder of CEFA Early Learning, a full day early learning school for children aged one to five. From one school in 1998, today CEFA operates in 15 locations across BC. She also developed the entire curriculum for children, intensive specialization training for teachers and early childhood educators, and offers free parenting classes which she teaches to all parents in the community. Natacha is on the board of the Provincial Child Care Council, volunteers to help survivors of rape and single moms and mentors women entrepreneurs.
Congratulations to my awesome wife @natachabeim on her nomination for women of distinction award! #ywcawoda

— Alex Beim (@Alexbeim) May 27, 2015
"It takes one voice to start singing and everyone will sing with you" – inspiring messages from some seriously strong women #ywcawoda

— Boys and Girls Clubs (@helpBGC) May 27, 2015
Entrepreneurship: Alexandra Greenhill
"Behind every success is a community."
A nationally-recognized physician and the Co-Founder and CEO of myBestHelper, an award-winning technology start-up, Alexandra is a rare leader who collaborates across the business, health care and non-profit sectors. After a successful career as a physician, Alexandra Co-Founded myBestHelper to match working families with child and elder care. The service saw immediate success, with more than 8,000 users across Canada in the first few years, and Alexandra was noticed as an innovative new leader. myBestHelper has sped to the forefront of technology start-ups, including selection in 2012 as one of three Canadian companies to go to the Canadian Technology Accelerator in San Francisco. She is a mentor and role model and organized the Women Lead Tech initiative to showcase BC businesses led by women.
Environmental Sustainability: Tzeporah Berman
"There has never been a more important time in our history to do this work."
Tzeporah, Co-Founder, Forest Ethics Advocacy, has been an inspirational leader in the environmental community for more than two decades, beginning with an instrumental role in the Clayoquot Sound protests. With vision, courage and creativity, Tzeporah has transformed intractable environmental conflict and complexity into workable, durable solutions. After working with Greenpeace to bring international attention to BC's old-growth rainforests, Tzeporah co-founded ForestEthics, which calls on consumers to use their market power to meet environmental goals. Her inclusive, collaborative advocacy style was instrumental in helping protect the Great Bear Rainforest. She has now joined the fight for renewable energy and strong climate leadership. Tzeporah was honoured by inclusion into the BC Royal Museum permanent exhibit as one of 150 people who have changed the face of British Columbia.
Health & Wellness: Jan Christilaw
"Care that brings back the wonder to birth."
Jan, President, BC Women's Hospital and Health Centre, is a powerhouse for advancing women's health in BC and a global leader in maternal care. Her work in preventative health care, combating maternal and newborn mortality and promoting human rights exemplify her passion for helping others. Her more than 25 years of accomplishments include being President, Society of Obstetricians and Gynaecologists of Canada; Expert Advisor, Canadian Institute for Health Information for Maternity; and Founding Chair, Aboriginal Maternity Committee – all while delivering thousands of babies in BC. She has positioned Vancouver as a global leader in maternal and newborn health care. Jan has saved countless lives and has trained and mentored hundreds of health professionals globally, including establishing emergency obstetrical training in Uganda. Women and families everywhere benefit from her influence, excellence and generosity.
@YWVanWODA @BCWomensFdn #YWCAwoda Congrats to Jan Christilaw – an outstanding and fearless advocate for women's health!

— Gina Ogilvie (@gina_ginao) May 27, 2015
Non-Profit or Public Service: Krista Thompson
"[YWCA] is where the future of our city lies."
In serving as Executive Director of Covenant House since 2006, Krista has successfully elevated service to homeless and at-risk youth through her vision, strategic guidance and commitment to providing young people with unconditional love and absolute respect. Under Krista's leadership, Covenant House embarked on the largest expansion in its 18 year history, more than doubling the number of crisis beds from 22 to 54. She spearheaded the Covenant House Vancouver 'SleepOut' event that raises both awareness and funds to help youth get off the street. Krista also provides a voice for at-risk youth at the City of Vancouver Mayor's Taskforce on Mental Health and Addictions and the Greater Vancouver Regional Steering Committee on Homelessness.
Outstanding Workplace: GOLDCORP
A global mining company, Goldcorp treats its people as its greatest asset. With a vision to build positive social, environmental and economic legacies, Goldcorp creates careers, supports community development and contributes to employee wellness. This vision is supported by programs tailored to employees to achieve professional development, wellness and community engagement – all while keeping employee safety paramount. The company promotes family-friendly policies such as family responsibility leave and programs that foster overall mental and physical health. Goldcorp has shown leadership and commitment to develop and advance women by launching Creating Choices, a training and mentoring program created by women for women at Goldcorp. It is the first global mining company to launch a women's program, which, since 2010, has graduated more than 1,200 participants.
Congratulations to all the nominees and thanks for all your great efforts in building community! #ywcawoda pic.twitter.com/1ir7hGhROg

— Coast Capital (@Coast_Capital) May 27, 2015
Honoured to be nominated with these power houses @jearthy @MichellePockey @BalletBC #YWCAWODA #Vancouver pic.twitter.com/SkkCLjwI5y

— Barinder Rasode (@BarinderRasode) May 27, 2015
Technology, Science & Research: Liisa Galea
"My mother always told me there were no barriers, I could do what I wanted."
A world-renowned researcher and award-winning Professor of Psychology at UBC, Liisa is one of the few researchers in the world to study the female brain. Her research centres on understanding how hormones influence the female brain across the lifespan and she was an early pioneer in the field of postpartum depression research. She is a truly gifted communicator whose innovative and ground-breaking research has led to numerous local, national and international awards. Liisa has volunteered countless hours to mentoring students and reviewing scientific literature. She has become a prominent scientist with a large media following in Vancouver, and she uses these opportunities to disseminate her findings to local women, with the aim of helping them improve their quality of life and health.
Congrats to the winners #ywcawoda @SelinJessa @LiisaGalea @CovenantHouseBC @BCWomensFdn @Tzeporah @mybesthelper @natachabeim @SchultzLaurie

— WNORTH Conference (@WNORTHconf) May 27, 2015
Young Woman of Distinction: Selin Jessa
An innovative, exceptional scientist, Selin's natural curiosity, dedication and hard work allowed her to embrace the science curriculum and expand it far beyond the typical student interpretation. By Grade 12, she was conducting HIV vaccine design research at the HIV/AIDS Molecular Epidemiology Lab at SFU. Her research earned her international attention and ranked her internationally as the 4th place young scientific mind at the 2013 annual BioGENEius Challenge. Her natural tendency to ask questions allows her to find ways to implement positive change. She is one of the original organizers of TedXKids@BC and the first to launch a TED event in Antarctica. Today, she leads a project improving access to health care in Montreal, where she is a 2nd-year Immunology and Geography student at McGill University, supported by numerous scholarships.
Connecting the Community Award: Julie Blue
Safe and affordable housing: As a woman who has passion for creating safe spaces to encourage others to express their authentic voices, it is with great honour that I support the YWCA program to provide safe housing for at-risk women and children. It's clear to me that to have safe housing for mothers and children is not a luxury, but a necessity.
Congratulations to all of the nominees and the recipients this year! The event was a smashing success, raising $98,639 by the end of the gala.
YWCA Metro Vancouver is dedicated to achieving women's equality. Their mission is to touch lives and build better futures for women and their families through advocacy and integrated services that foster economic independence, wellness and equal opportunities.
Miss604 is a proud sponsor of the YWCA Women of Distinction Awards for the 6th year!