Record Store Day is a unique celebration of independent businesses that reaches every single continent (except Antarctica) bringing together nearly 1,400 record stores around the world with the people who love them. On Saturday, April 18, 2015, many Vancouver area record stores will participate in this global event.
This is a day for the people who make up the world of the record store—the staff, the customers, and the artists—to come together and celebrate the unique culture of a record store and the special role these independently owned stores play in their communities. Special vinyl and CD releases and various promotional products are made exclusively for the day and hundreds of artists in the United States and in various countries across the globe make special appearances and performances. Festivities include performances, cook-outs, body painting, meet & greets with artists, parades, djs spinning records and on and on. Metallica officially kicked off Record Store Day at Rasputin Music in San Francisco on April 19, 2008 and Record Store Day is now celebrated the third Saturday every April.

While there's only one Record Store Day a year, the organization works throughout the year to create contests, special releases and promotions in order to spotlight these special stores on the other 364 days of the year. These include the Adapter Prize—which honors releases chosen as "The Best" by store staff and customers and Back To Black Friday which gives record stores exclusive releases as part of the attempt to redirect the focus of the biggest shopping day of the year to the desirable, special things to be found at local stores.
Record Store Day 2015 in Vancouver
On Record Store Day all vinyl lovers can enjoy special releases, sales, in-store events and performances, and record shopping until you drop. Participating record stores in Vancouver: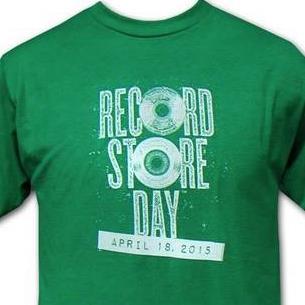 Neptoon Records
Audiopile
Red Cat Records
Vinyl Records
Dandelion Records
Zulu Records
Highlife Records
Scrape Records
Beat Street
Horses Records
Click through to each of these stores' websites to see what they have planned for Record Store Day this year.