The Vancouver International Dance Festival ("VIDF") is set to present a dynamic showcase from local, Canadian, and international artists from March 8th to March 28th at venues across Vancouver. Curated by long-standing producers Barbara Bourget and Jay Hirabayashi, this year's festival will engage, intrigue, and inspire audiences through diverse, thought-provoking works.

Vancouver International Dance Festival
Festival highlights include legendary Japanese butoh performance group Dairakudakan, Montréal's experimental and in-demand contemporary dance company Par B.L.eux, and Hungarian dancer-choreographer Ferenc Fehér, among many others.
VIDF 2015 will also include a series of free-for-member performances (membership fee: $3) at the Roundhouse Exhibition Hall, in addition to free site-specific works from Kokoro Dance at the Woodwards Atrium. Information on these performances and all festival events can be found online. Tickets range from free to $50 for VIDF shows, and a festival pass is $98.
Win Tickets
I have the exclusive opportunity to give away a three-pack of tickets to three highly-anticipated VIDF shows: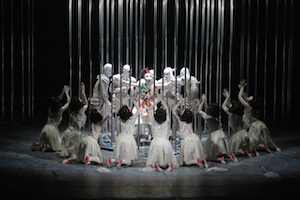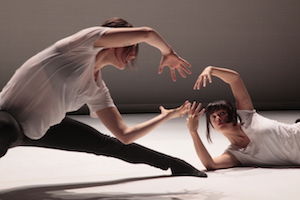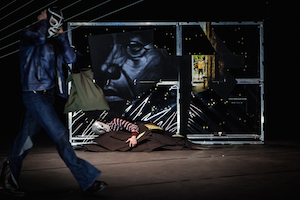 Dairakudakan:
Mushi no Hoshi – Space Insect
Vancouver Playhouse: March 20th and March 21st at 8:00pm
With 22 surreal, shape-shifting dancers, other-worldly costumes and body-paint, and a spectacular set, Dairakudakan exemplifies the transformative power of butoh through its imaginative blend of theatre and dance.
The Response (Vancouver):
Orbits: a movement study
Roundhouse Exhibition Hall: March 26th to March 28th at 7:00pm
This instalment, a duet, finds two atomic beings moving through space in relentless unison with moments of irregularity and reaction, the bodies of the dancers striving to portray the sense of chemical reactions we find internally and externally in our universe.
Par B.L.eux:
Snakeskins
Roundhouse Performance Centre: March 12th to March 14th at 8:00pm
This solo (actually a 'fake' solo, because he is accompanied on stage by dancer Daniele Albanese and musician / multi-instrumentalist Hahn Rowe), offers the choreographer the opportunity to point sharpen the strong lines of his work and reposition his approach in the present.
The winner will receive a pair of tickets to Par B.L.eux Snakeskins (March 12th at 8:00pm); Dairakudakan (March 20th at 8:00pm); and The Response (March 26th at 7:00pm). Here's how you can enter to win:
Leave a comment on this post (1 entry)
Post the following on Twitter (1 entry)
RT to enter to win tickets to 3 @VIDF shows from @Miss604 http://ow.ly/JPyrM
Follow the VIDF on Facebook and Twitter for more performance, artist and schedule information. I will draw one winner at random from all entries at 12:00pm on Friday, March 6, 2015.
Update The winner is Kathleen!