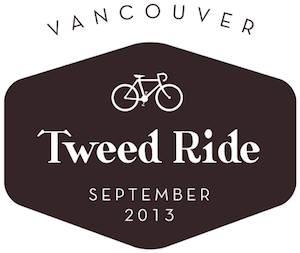 The first organized Vancouver Tweed Ride will take to the streets on September 15th with riders sporting fashions of a bygone era, using vintage bicycles if they can, and celebrating the history of cycling culture.
The ride will begin at The Vancouver Club and will include stops at C Restaurant for high tea and refreshments. It will end with a British style after-party courtesy of The Terminal City Club and The Lions Pub.
Tweed rides are a worldwide phenomenon started in London in the fall of 2009 as "Tweed Run London". The popular event has been known to sell out in minutes with celebrity participants and hundreds of cyclists in attendance. Similar rides have taken place around the world including Toronto, New York and Sydney.
Vancouver's first Tweed Ride will support Intersections Media Opportunities for Youth Society, a non-profit that offers a variety of film and skills development programs for at-risk youth in the lower mainland.
The registration now open and it includes the ride, a swag bag, high tea, and entrance into the after party. Prizes will be awarded for best-dressed tweed, best group and best bike. The Vancouver Tweed Ride will take place on Sunday September 15, 11:00am to 3:00pm.
Follow the Vancouver Tweet Ride on Twitter and Facebook for more information.