It's the Canadian Red Cross' Emergency Preparedness Week (May 6th to May 12th) which is an annual awareness campaign to encourage Canadians to be better prepared to deal with disasters in their communities.
Did you know that in a large-scale emergency it could take emergency responders 72 hours to reach you? Would you and your family have enough supplies to get you through 72 hours? Most Canadians admit that they aren't prepared, even though every province and territory experienced a disaster within the past year. The Canadian Red Cross responded to over 2,300 disasters last year, including everything from house fires to wildfires, landslides, severe flooding, power outages, and hurricanes. Do you know the risks in your area?
To get you thinking about emergency preparedness, the Canadian Red Cross and I have teamed up to offer two unique prizes, thanks to ETON: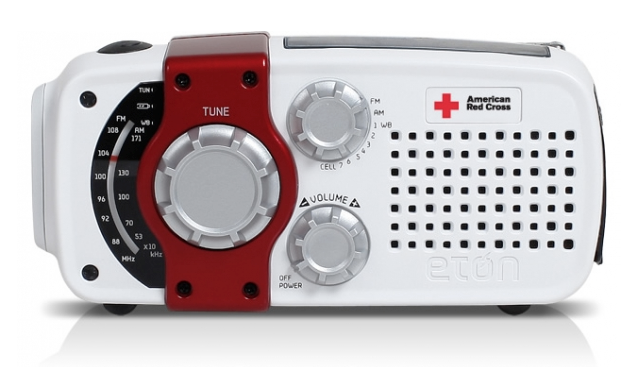 1) ETON MicroLink FR 170 Weather Radio – Stay connected in an emergency with this AM/FM Weather Radio with USB cell phone charger that receives audio broadcasts issued by Environment Canada for weather warnings and alerts. Includes built-in LED flashlight and USB cell phone charger. Powered by solar panel and dynamo crank. (Retail value: $36.95)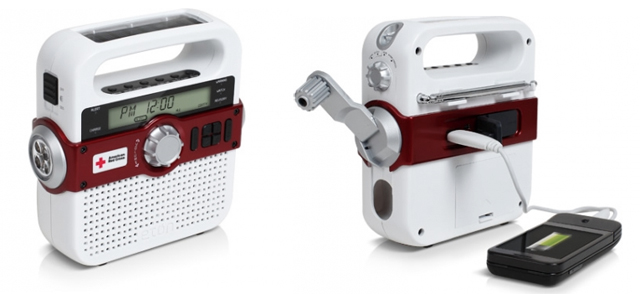 2) ETON SolarLink FR 370 Weather Radio – Enhanced weather radio that receives audio broadcasts from Environment Canada filtering only broadcasts that affect your area. Also includes an alarm clock. (Retail value: $67.95)
Here's how you can enter to win one of these two prizes:
Leave a comment naming the known disaster risks in your home or neighbourhood and/or a step that you have taken to prepare your family in case of emergency
(1 entry)
Re-Pin this post on Pinterest or pin a link/image on Pinterest that pertains to emergency preparedness. Be sure to tag @Miss604 and #CanadianRedCross
(1 entry)
Post the following on Twitter (1 entry)
RT to enter to win emergency preparedness tools from @RedCrossCanada + @Miss604 #EPWeek http://ow.ly/kLryV
I will draw two winners (one for each prize) at random from all entries on Sunday, May 12, 2013 at 12:0pm. I also have two Red Cross Canada first aid fanny packs that I will award to two other random winners at that time. These products and more are available in the Red Cross Canada's online shop.
I am a proud member of the Canadian Red Cross Social Media Team and had the honour of being a part of their Emergency Response Unit training last fall. The Canadian Red Cross has many helpful resources to help you and your family plan for an emergency. To learn more about how to make an emergency plan, what to pack in an emergency kit, and about the risks in your area, check out their online resources.
Update The winners are Jessica (ETON MicroLink FR 170 Weather Radio) and @TanyaJoyT (ETON SolarLink FR 370 Weather Radio). First aid kits go to Zaelia & Brenda A.