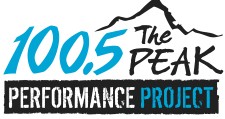 The Peak Performance Project, a professional development program to help new and emerging BC artists create careers in the music industry, has just announced their Top 5 finalists for the 2012 competition.
Mike Edel placed 5th and receiving $5,000 and JP Maurice placed 4th receiving $10,000. The Top 3 (listed below in no particular order) will now perform in the Peak Performance Project's finale showcase:
Dear Rouge
Website, Twitter, Facebook
My interview with Dear Rouge
Dominique Fricot
Website, Twitter, Facebook
My interview with Dominique
Jordan Klassen
Website, Twitter, Facebook
There was an excellent pack of talent in this year's competition and you can check out songs from each of the Top 20 artists which are available for free download along with Love and Bravery – songs that were written and recorded at the Peak Performance Bootcamp this summer.
The finale showcase event at the Commodore Ballroom on Thursday, November 22, 2012. There will be $102,700 awarded that night and each of the Top 3 artists will play a quick set for the crown. Tickets are available now for $13.27.