The annual Richmond Canada Day in Steveston will feature a free, full-day street party throughout Steveston Village alongside the much beloved Steveston Salmon Festival on Sunday, July 1, 2018. Here are 5 features you won't want to miss:
5 Reasons to Attend Richmond Canada Day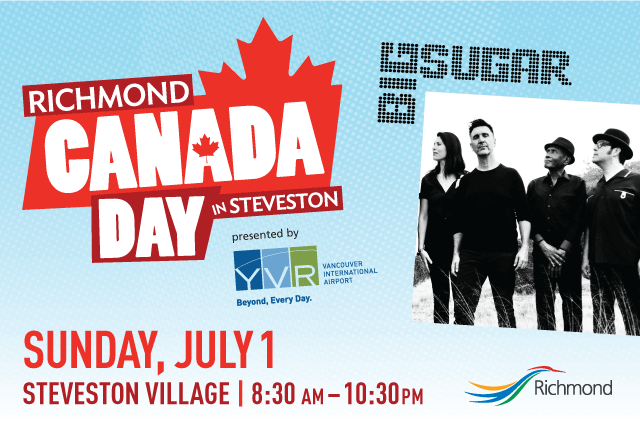 Concerts
The Canada Day Street Party will feature 50 diverse performances on eight stages, including Main Stage performances by Big Sugar, Terra Lightfoot and Vince Vaccaro.
Salmon Festival
The Steveston Salmon Festival is known as Canada's biggest little birthday party! The festival is famous for its salmon barbecue where over 1,200 pounds of wild salmon filets are grilled over open fire pits. An annual tradition since 1945, the Salmon Festival also features a huge Canada Day Parade through historic Steveston Village.
Continue reading »