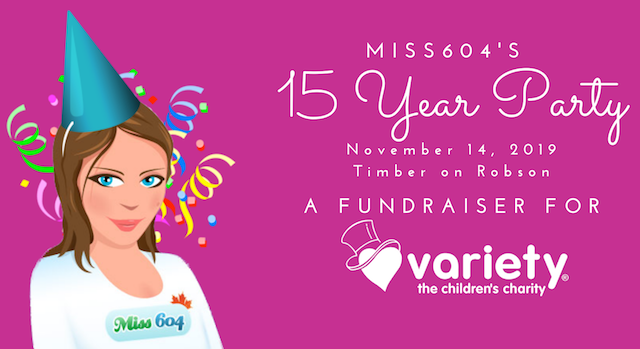 #Miss604Party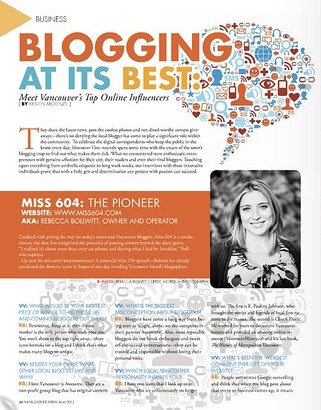 10,000 blog posts, 115,000 followers, $35,000 raised for charity, 3 continents visited, 20 local and international blog awards, and 1 very happy founder.
Who would have thought that what started out as a blogspot blog about what I watched on TV or what my neighbour's cat in Whalley did each morning would make it this far?
Join me in observing 15 years of Miss604.com on November 14th as I celebrate my readers, supporters, friends, followers, and blog family. It's been an incredible journey and I'm very excited about what the future holds.
The Event
When: Thursday, November 14, 2019 from 6:30pm to 9:00pm
Where: Timber (1300 Robson St, Vancouver)
Tickets: Available online for $20 (early bird until October 8, 2019) then $26.04 (regular admission)
Tickets
*If the ticket box does not appear for you above, click this link to be redirected to the ticket purchase page »
Your ticket includes admission, a drink ticket, canapés (including a s'mores bar), door prize draw, and some awesome camaraderie with all of my favourite people. I'll also have a raffle and a fully stocked silent auction – you know how I love to do giveaways!
Proceeds from the raffle and auction will support Variety – the Children's Charity of BC. I have been on the Board of Directors of Variety for the last 3 years and it is very near and dear to my heart, supporting over 3,500 kids with special needs in BC every year. Hear from CEO Cally Wesson at the even as well.
Please join me on November 14th to support a great cause, and to toast the Miss604 community.
Thank you,
Rebecca
Sponsorship
Thanks to Teresa Trovato PR, Red Racer Beer, Vancouver TheatreSports, SnowSeekers, MPMG Arts Marketing, Lit Photobooth, Hartley PR, AspenClean, Well Seasoned, Cactus Studios, TIME Winery, and Evolve Cellars for signing on as sponsors!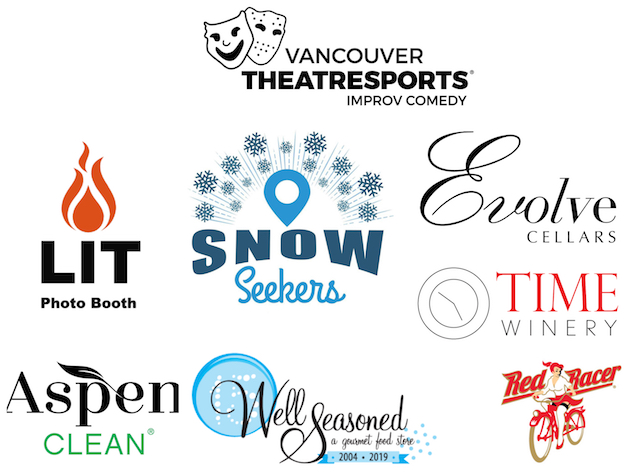 Sponsor spaces are still open! Please email PARTY(AT)MISS604(DOT)COM for info or to find out about donating a prize for the raffle.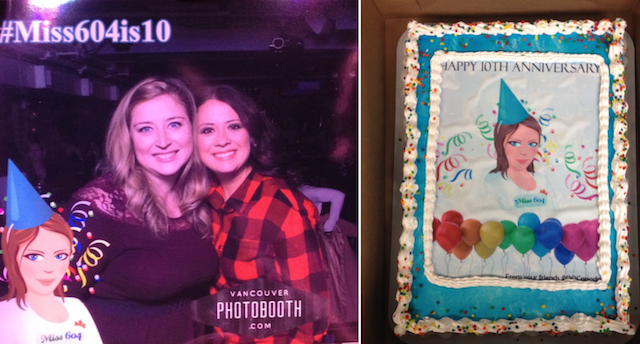 Press: Thanks to the Surrey Now-Leader and News1130!